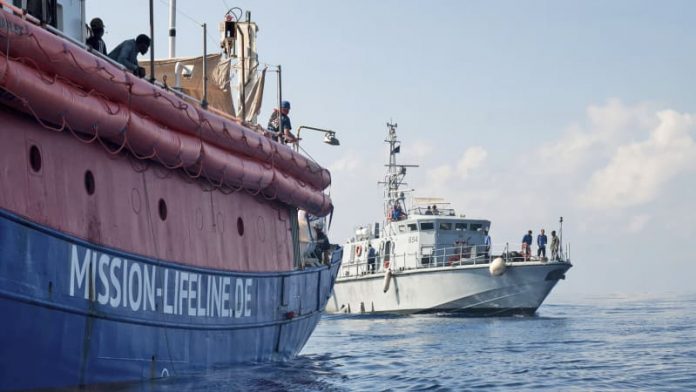 [ad_1]

Rome: Italy said on Friday Malta had refused to take in a Dutch-flagged ship carrying more than 200 rescued migrants and said the decision was "inhumane", 10 days after shutting its own ports to a migrant vessel.
The new stand-off between the neighbouring Mediterranean countries arose as Italy's new government has been pressuring European partners to shoulder more of the burden of immigration from North Africa.
Transport Minister Danilo Toninelli criticised tiny Malta on his Facebook page, where he also posted a photo of an email full of nautical information and signed by the Armed Forces of Malta inferring that it was not responsible for the latest ship as it was not in a "SAR (Search and Rescue) Situation".
Anti-immigrant Interior Minister Matteo Salvini has said the ship, the "Lifeline," should take the migrants to the Netherlands since it is flying a Dutch flag.
Malta's government spokesman said in a separate statement that the country was not the competent authority because initial "Search and Rescue" was done by Libya and that the ship had breached its obligations to oblige by Libyan instructions.
[ad_2]