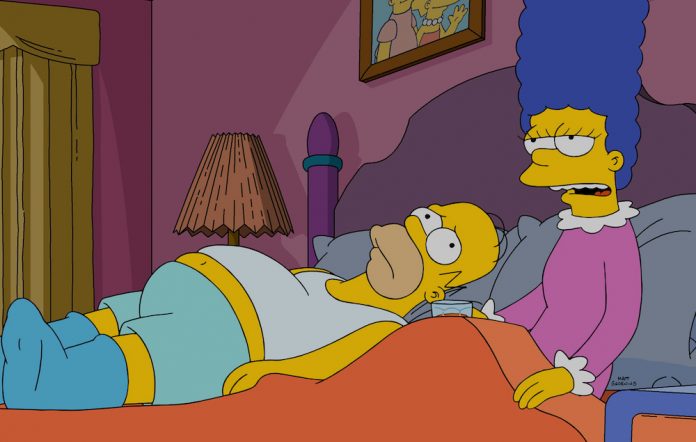 [ad_1]

A teaser has been released for the forthcoming The Simpsons documentary focused on the episode 'Homer At The Bat'.
That instalment of the long-running show celebrates its 25th anniversary this year and was inducted into the baseball Hall Of Fame in May.
The documentary, titled Springfield Of Dreams: The Legend Of Homer Simpson, will air tomorrow (October 22) on Fox. Described as a "satire of Ken Burns' epic documentary, Baseball," the show will feature interviews with eight of the Major League Baseball players who appeared in the original episode.
Baseball historians, sportscasters and other personalities, including New York City Mayor Bill De Blasio, are also lined up to appear, as is current New York Yankees player Aaron Judge.
'Homer At The Bat' first aired on February 20, 1992. In the episode, Homer plays for the Springfield Nuclear Power Plant softball team alongside MLB players Wade Boggs, Ken Griffey Jr., Ozzie Smith, Roger Clemens, Steve Sax and Don Mattingly.
The hour-long documentary was directed by Morgan Spurlock. Watch the teaser for it above, via Rolling Stone.
Earlier this year, fans on Twitter voted for the best episode of The Simpsons of all-time. The accolade came down to two episodes – 'Marge v The Monorail' and 'Last Exit To Springfield' – with the former eventually coming out on top.
[ad_2]

Read-Full-Article