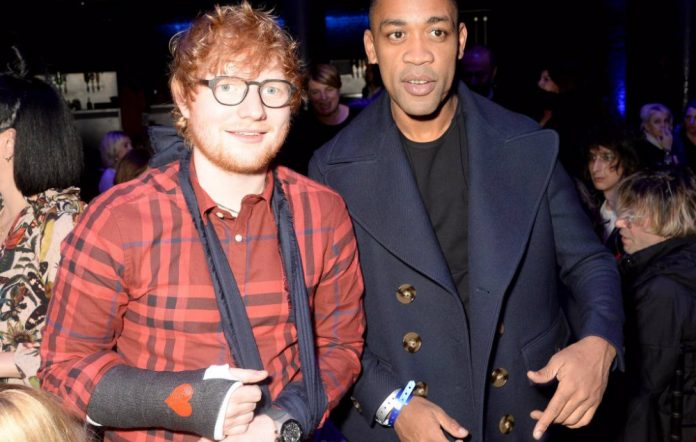 [ad_1]

Ed Sheeran has revealed exactly what he did after falling from his bike and breaking his elbow, wrist (on the other arm) and a rib.
The incident occurred earlier this week when Sheeran was coming down a steep hill in Suffolk. The 'Shape Of You' singer was later hospitalised.
Speaking to Jonathan Ross about the accident, Sheeran told the presenter, "I got up and was like, 'That hurt' and then cycled to the pub.
"Went home, went to sleep and then woke up at five o'clock in the morning in a lot of pain. And then went to the hospital."
The musician also revealed that he was not wearing a helmet or shin pads when the incident occurred.
Despite recovering enough to make an appearance at the Q Awards on Wednesday, Sheeran has been forced to postpone several of his Divided Tour dates in Asia.
"I do a one-man show so me not having my arms is half of the show, so I've had to postpone a couple of shows which sucks," Sheeran said.
"It's actually the first time I've ever cancelled shows… Sometimes a show has been cancelled because a promoter has done something but it's the first time that I've ever actually cancelled a show."
Sheeran also admitted that his doctor had warned the injury could affect his ability to play guitar in future. "I tried to say I'll carry on doing the shows but they said if I put any more stress on it, I might not be able to play [guitar] again so it's good to be sensible… They are saying four weeks and then we'll look at it."
Hear Ed Sheeran's full interview on The Jonathan Ross Show this Saturday (October 21) at 10.20pm on ITV.
[ad_2]

Read-Full-Article