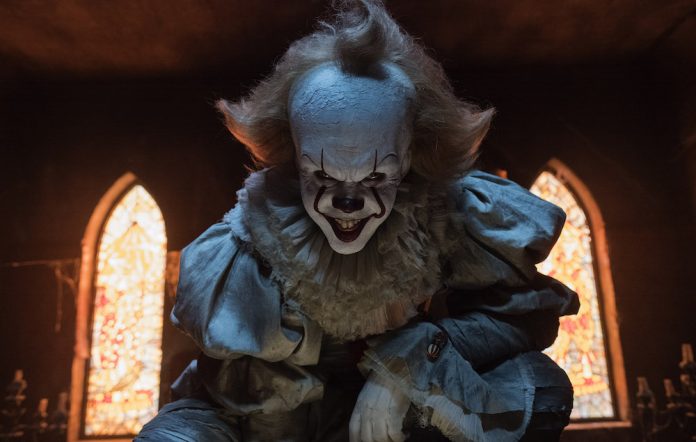 [ad_1]

This super-violent flashback scene could always appear in sequel..
The full details of a gruesome flashback scene in 'IT' have been unearthed and give insight into why the scene was cut from the final film.
In an interview in September, Pennywise actor Bill Skarsgard said: "There was a scene we shot that was a flashback from the 1600s, before Pennywise [was Pennywise]," he said. "The scene turned out really, really disturbing. And I'm not the clown. I look more like myself."
Details have emerged via Reddit about that particular scene set in 1637. The sequence involves a woman named Abigail running into her house clutching her baby.
Pennywise is already in the house and is described as: "naked, lithe, flesh pale and translucent, a half- formed imitation of a human" with "razor sharp teeth".
Read more: 'IT' – the freakiest Pennywise-inspired clown pranks
The script continues to say that 'Pennywise' threatens her and her family unless she sacrifices her baby.
"She turns away from the baby. Faces those dying embers. We keep on her face as they seem to begin GLOWING BRIGHTER AS – OVER HER SHOULDER – OUT OF FOCUS – Pennywise crawls over to the Baby and starts to feast."
"SHARP CRY FROM THE BABY CUT OFF as we hear a CRUNCH. Abigail continues to look into the BRIGHT ORANGE GLOW of not the flickering fire… …but the DEADLIGHTS. Her expression changing. Fear. Denial. Grief. Acceptance. And then nothing. Just a glazed look. As if nothing horrific is actually happening behind her."
Recently, Burger King Russia filed a complaint with the Federal Anti-Monopoly Service, calling for a nationwide ban of IT, because of the clown protagonist Pennywise's similarities to Ronald McDonald.
The burger chain claim that the 'IT' clown's resemblance to Ronald McDonald works as advertisement for their main rivals.
Read more: IT's Bill…
[ad_2]

Read-Full-Article