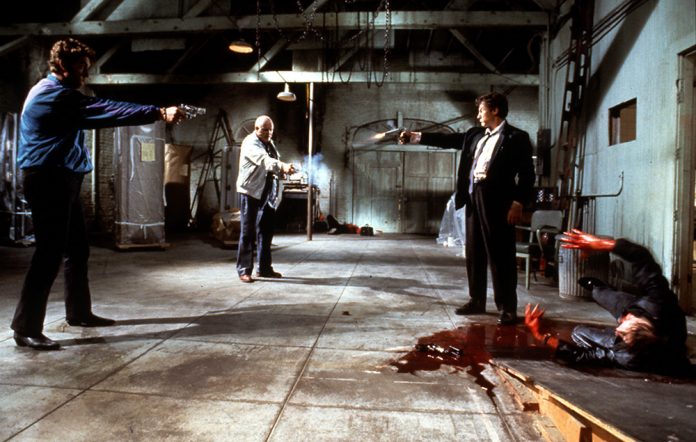 [ad_1]

Twenty-five years ago this week, Quentin Tarantino shocked the world with his ultra-violent directorial debut Reservoir Dogs. To celebrate, here are 10 little-known stories from the ultimate cult movie.
'Tom Waits auditioned for it
"A lot of really wild people came in," Tarantino revealed during a special cast reunion at Tribeca Film Festival this year. "I had [singer-songwriter]Tom Waits read the Madonna speech, just so I could hear Tom Waits say those lines." Luckily for QT, the gravel-voiced legend didn't mind wasting his time. "He gave me one of the first profound compliments on the script,"he added. "He said, 'That script's great. It's like poetry.' Nobody had ever called my work poetic before, and by a poet no less. That felt pretty good."
It got Michael Fassbender into acting
The Irish-German heartthrob was only a fledgling thespian when 'Reservoir Dogs' hit cinemas back in 1992. But that didn't stop him, three years later and at the tender age of 18, from staging his own version in Killarney– with all profits going to charity. Tarantino's response? "So long as nobody was making money out of my s**t!"
Wes Craven couldn't handle it
Tarantino's love of gore can be overbearing at the best of times, but you'd expect horror legends to cope. Not so with Wes Craven. The director led a mass walkout of a R'eservoir Dogs' screening at Sitges Film Festival in 1992. "The f**king guy who did 'Last House On The Left' walked out! My movie's too tough for him?" boggled Tarantino at Tribeca.
Tarantino got Tim Roth pissed for his audition
"I can't audition. I'm crap at it," Roth told People magazine earlier this month. And 25 years ago, he refused to read for the part of Mr Orange. Until Tarantino got him totally pissed, that is. "He started to write the script out on beer mats," says Roth. "Then we went…
[ad_2]

Read-Full-Article