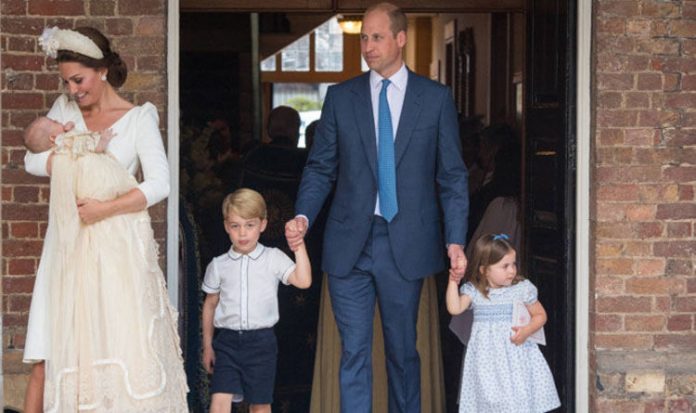 [ad_1]

Guests at the christening of little Prince Louis were served slices of cake made using a tier taken from the Duke and Duchess of Cambridge's wedding cake.
This means the couple especially saved a third tier of their eight-tier 2011 wedding cake to help welcome baby number three.
Being one of three herself, Duchess Kate always wanted a third child and persuaded a "reluctant" William to extend their brood and try for another royal baby, a source revealed.
Following the announcement of Kate's shock third pregnancy, close aides were taken by surprise, having believed the Cambridges would stop at two children because they already had a boy and a girl – or an 'heir and a spare'.
They also thought it unlikely Kate would want to conceive again after suffering terribly with hyperemesis gravidarum, the extreme form of morning sickness that plagued her first two pregnancies.
A source close to the couple previously told Expres.co.uk: "Kate always wanted more than two children, it was William who needed to be persuaded.
"As one of three, Kate wanted at least three. William was more reluctant, not just because he was one of two, but because George was quite a difficult baby.
"Then they had Charlotte and she was a lot easier. Now the idea of a newborn doesn't seem half as challenging, they've done it twice before and they've got all their staff in place."
Following a 40 minute service at the Chapel Royal, St James' Palace, guests enjoyed a tea party, where Kate and Willaim's fruit cake was served.
Prince Louis' christening was the first time the Cambridges had been pictured as a family of five. 
As per royal tradition, wedding cakes are served each time a child of the couple is christened.
Designed by Fiona Cairns, their cake was made up of 17 individual fruit cakes and boasted eight tiers.
[ad_2]