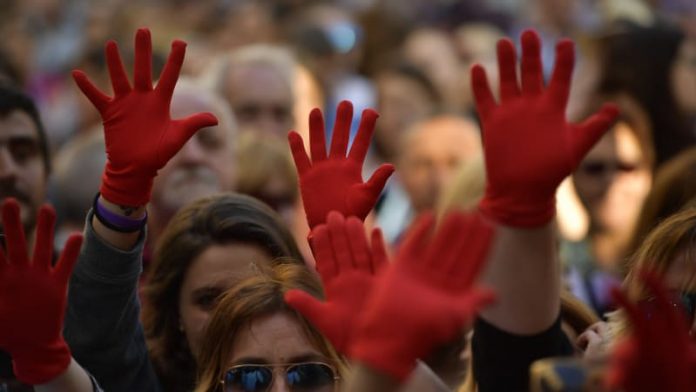 [ad_1]

Madrid: Five men convicted of sexually assaulting a young woman at the Pamplona bull running festival in 2016 were released on bail on Friday, re-igniting outrage over the case which has led to mass protests calling for tougher punishment of sex crimes.
The men, who joked about the assault in a Whatsapp group called "The Wolf Pack", were cleared of rape but convicted of the lesser crime of sexual abuse in April. Both the perpetrators and the victim are appealing the nine-year prison sentences, meaning the convictions are not final.
A court in the northern region of Navarra decided to free the men after two years in custody, while they await a final sentence, arguing that there was little chance of repeat offences. Two years tends to be the limit for provisional imprisonment in Spain.
Following the court ruling, a crowd filled Pamplona's central square on Thursday evening and marched through the streets with a banner proclaiming: "We women believe you" – a phrase that has become as widely recognised in Spain as the #MeToo label to denounce sexual harassment in the United States.
Protests were held on Friday outside the justice ministry in Madrid and other cities. In Madrid, protesters chanted: "If they don't kill us, we are invisible."
[ad_2]