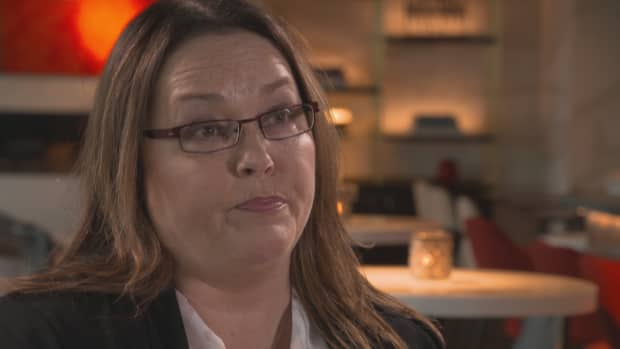 [ad_1]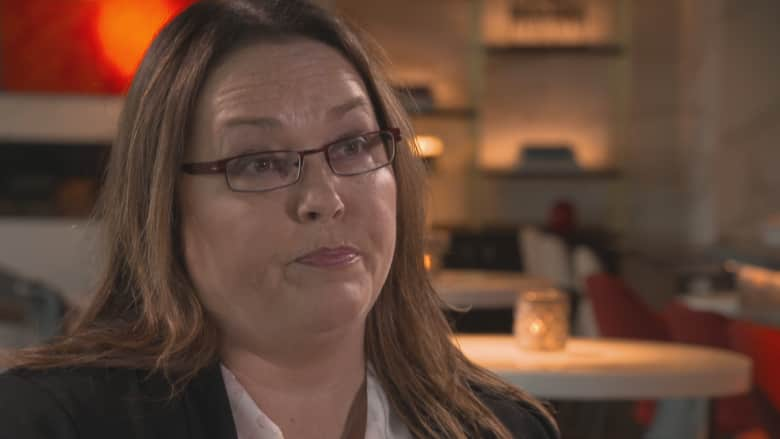 DeeAnn Fitzpatrick, who's from Newfoundland and Labrador, has recounted years of alleged harassment she experienced while working as a fisheries officer at Marine Scotland's Scrabster office on Britain's northern coast. (BBC Scotland )
A Newfoundland and Labrador woman who made headlines across the world after a photo showing her gagged and bound to an office chair went viral last month alleges she suffered a decade of workplace abuse. 
"Bullying stays with you for a long long time and it's damaging," DeeAnn Fitzpatrick told BBC Scotland, speaking publicly for the first time since the photo, which Fitzpatrick says was taken in 2010, was published in May. 
The photo was sent anonymously to a BBC reporter several weeks ago. 
In an interview, Fitzpatrick recounted the years of alleged harassment she experienced while working as a fisheries officer at Marine Scotland's Scrabster office on Britain's northern coast.
According to Fitzpatrick, the chair incident happened after she spoke out about misogynistic statements directed at a female co-worker and two of her male co-workers discovered she was a whistleblower.
Reid Anderson and Jody Paske entered a room where she was working alone and bear-hugged her to the chair she was sitting on, she said. 
"They taped my legs and then they started to tape the rest of me and, because I was making noise, one of them told the other guy, 'Give me some tape, I'll shut her up,'" said Fitzpatrick
"He took the tape and he placed it over my mouth and then he said, 'That's what you get for speaking out about the boys.'"
'I was petrified'
Fitzpatrick said she was struck with fear after being taped to the chair and worried about what her co-workers were capable of.
I was told that all women are whores.– DeeAnn Fitzpatrick
"I was petrified. Because I didn't know what they were going to do to me. But at one point I became numb to the point where I just froze. I couldn't make a noise, I couldn't move," she said.
When Fitzpatrick complained, she said, she was told by her manager it was "boys just being boys."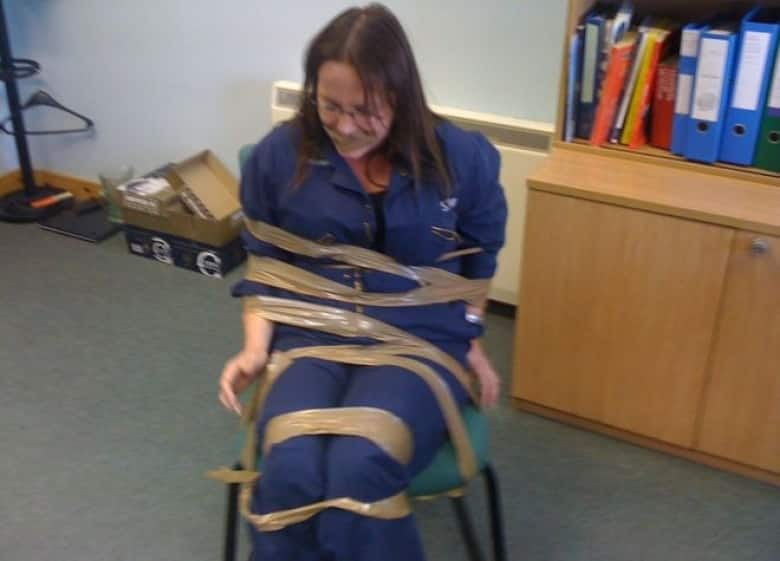 Fitzpatrick says she was subjected to a decade of workplace abuse, including being bound and gagged in an office chair. This photo was taken eight years ago by a man accused of abuse. (Provided by BBC Scotland)
She said the photo is just part of the bullying and harassment she was subjected to over a 10-year period.
"Comments would be made to me where I would be called a retard. I was told that all women are whores."
Fitzpatrick has been away from work since her father passed away in 2016. The BBC reported that she was threatened with disciplinary action when she had travelled to see him before he died. 
Paske no longer works at Marine Scotland, but has previously told BBC Scotland the allegations were "lies."
"These are false allegations," he told the BBC. "I can't remember the event you mention, but if it did happen, it would have been office banter. Just a crack. Certainly nothing to do with abuse."
BBC Scotland said it understands Anderson is still employed by Marine Scotland and was recently promoted.
He didn't respond to the allegation by Fitzpatrick, but civil servants in Scotland are usually not allowed to comment without government approval. 
Breaking point: visit to dying father questioned
Fitzpatrick said her breaking point didn't come when she was taped to the chair, but rather later when she was threatened with disciplinary action after visiting her dying father in Newfoundland. Fitzpatrick grew up on Bell Island, an island in Conception Bay just west of St. John's. 
"It really showed me what they thought of me. How low can a person go when somebody's feeling so down, who's rushed home to see her father for the very last time, to say goodbye. It kind of finished me," she said.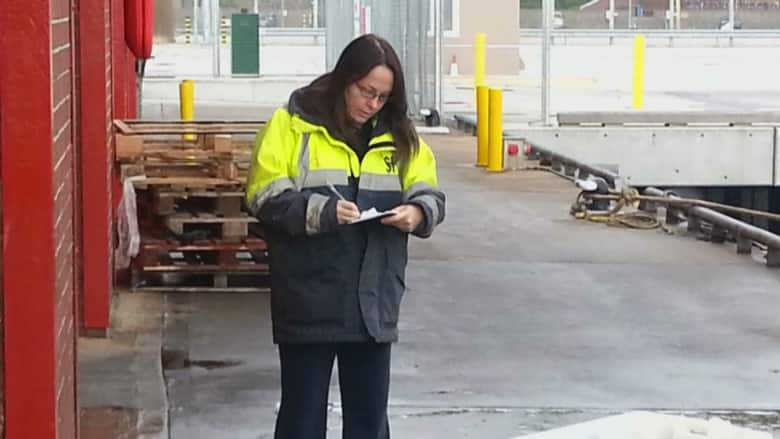 Fitzpatrick has been away from work since her father passed away in 2016. (BBC Scotland)
At one point, she said, she even considered taking her own life and reached out to Dignitas, a Swiss non-profit that provides assisted suicide to terminally ill people, and people with severe mental or physical illness.
"I made up my mind that they've pushed me too far. I couldn't take it anymore," said Fitzpatrick. 
The BBC's reporting on the case has a significant impact in Scotland and across the United Kingdom. 
A Scottish government spokesperson told BBC Scotland that "harassment or abuse of any form … will not be tolerated by the Scottish government. This complaint is being taken seriously and is being fully investigated."
Scotland's first minister has asked the Permanent Secretary to conduct a full review to ensure there is a positive work culture at Marine Scotland, and a tribunal is looking into Fitzpatrick's complaints.
At the end of the day, she said, she wants her old job back, to be in a safe workforce and for her actions to have a positive influence on  others.
"I actually want everyone else that's been bullied, and still being bullied, I want them to be able to do the same thing," said Fitzpatrick.
"I do not want anyone to be where I was not so long ago."
Read more articles from CBC Newfoundland and Labrador
[ad_2]