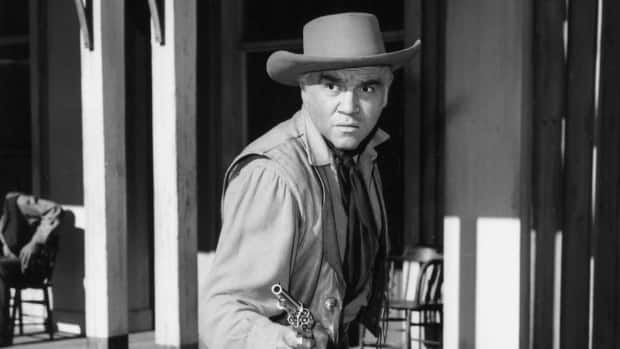 [ad_1]

A federal panel that decides which historic figures deserve a bronze plaque to celebrate their contributions to Canada has rejected the nomination of broadcaster and actor Lorne Greene — again.
"In light of the information before it and what is known about Lorne Greene's career at this time, the board was not prepared to recommend his designation as a person of national historic significance," reads the decision by the Historic Sites and Monuments Board of Canada (HSMBC), run by Parks Canada.
That determination by the board at its meeting in Digby, N.S., last year marks the second time in two years the group has nixed the nomination of Greene, who died in California in 1987.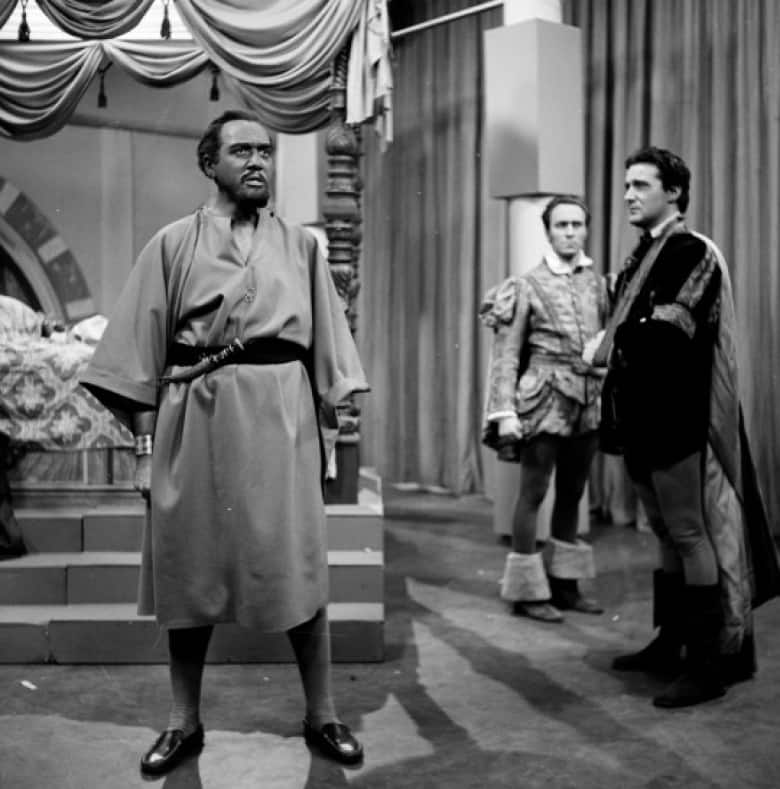 In 1953, Greene, left, played the title role in a one-hour adaptation of Shakespeare's Othello, alongside actors Christopher Plummer and Patrick Macnee. (Page Toles/CBC Still Photo Collection)
Born in Ottawa in 1915, Greene was CBC Radio's principal news reader during the Second World War. He was billed as the "Voice of Canada" but was also known as the "Voice of Doom" for his sonorous, grim reports on battles and fatalities. He also served as a flying officer in the Royal Canadian Air Force during the war.
Greene later hosted a CBC television newsmagazine and founded a respected broadcasting school in Toronto. He's also credited with inventing a stopwatch that ran backwards, to let newscasters know how much time is left in their slots.
U.S. career a factor?
But Greene is still best known to international audiences for his TV and film work. In 1959, he won the role of patriarch Ben Cartwright on the wildly popular U.S. television western series Bonanza, which ran until 1973. Greene later starred in the sci-fi series Battlestar Galactica, among other TV ventures. His Lorne Greene's New Wilderness was a Canadian nature-documentary series; it debuted in 1982 and ran to more than 100 half-hour episodes.
The minutes of the June 2017 meetings of the HSMBC, which CBC News obtained under the Access to Information Act, do not give a clear reason for Greene's rejection – but suggest his small screen career in the U.S. was a factor.
"Greene had several phases to his career and the early years represent his contributions in Canada," says the brief account.
The actor and broadcaster was made an Officer of the Order of Canada in 1969, received a lifetime achievement award at the Canadian Geminis in 1987, got his own Canadian postage stamp in 2006 and was inducted into Canada's Walk of Fame in 2015. His alma mater, Queen's University, gave him an honorary doctorate in 1971.
A spokesperson for the board, Audrey Champagne of Parks Canada, said the Greene nomination came from a member of the public, as do most nominations.
The decision 'makes little sense to me.'– Lorne Greene's son, Chuck, on the decision to deny the actor a commemorative plaque.
The board, with members from all provinces, territories and Nunavut, first considered Greene for a historical plaque in 2016 but declined to approve, saying it needed more information on broadcasting in Canada. Parks Canada then provided a "thematic study" of broadcasting for the 2017 meeting, but Greene still didn't make the cut.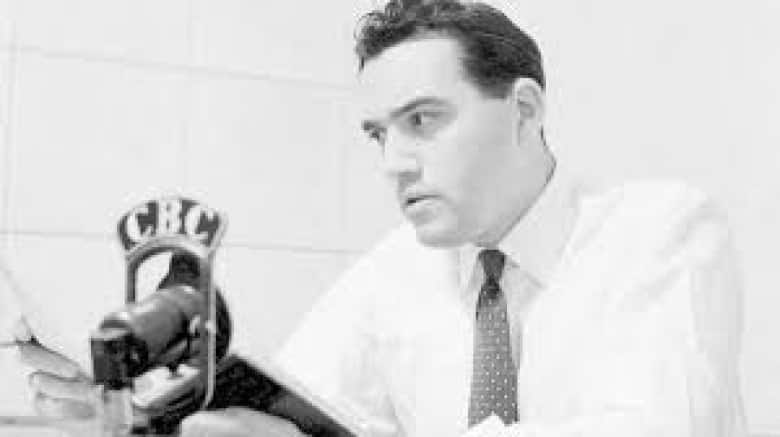 Green was a CBC newsreader during the Second World War. (CBC)
Champagne cited the minutes of last summer's meeting when asked why Greene had been rejected. She said the board can reconsider the nomination "if new, significant information is discovered or if applicable criteria or guidelines change."
"Reconsideration of a subject may also be requested 15 or more years later," she added.
Greene's son said the HSMBC decision "makes little sense," given the actor's long service to Canada — which included acting as Olympic attaché to the Canadian team at the 1984 Los Angeles summer games.
"Canada never had trouble asking him to do stuff, and he always said yes," Chuck Greene said in an interview from Bracebridge, Ont. "He never said no."
Kept Canadian citizenship
He said his father always kept his Canadian citizenship and never became a dual citizen.
"There was never any question in his mind where he was from or whose country he was a citizen of."
The no-plaque decision "doesn't make sense to me," he added. "But on the other hand, it's not surprising because I've seen this kind of ebb and flow of concern for Canadians who've moved to the United States or elsewhere to make their careers blossom when they can't do it in Canada."
Parks Canada has designated about 700 Canadian historical figures as worthy of commemorative brass plaques, such as this one for Sir Charles Tupper. (Parks Canada)
The board rejected two other nominations at the Digby, N.S., meeting — both related to historic ships — and approved seven other nominations for commemorative plaques, including one for Expo 67 and another for literary critic Northrop Frye.
The board also approved a plaque recognizing the Stratford Festival, founded in the early 1950s. Lorne Greene acted in several productions at Stratford in 1955, its third season.
Since its founding in 1919, the board has designated several thousand sites, events and persons to be of national historic importance, including almost 700 individuals.
Follow @DeanBeeby on Twitter
[ad_2]