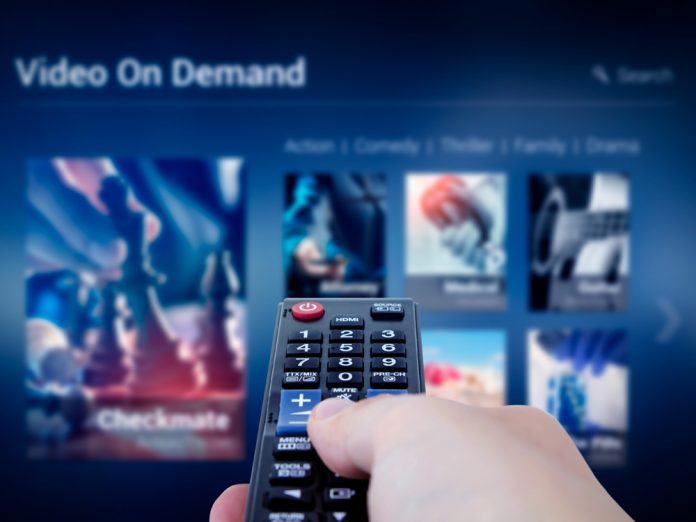 [ad_1]

The end is near for traditional TV in Canada. Well, sort of. More or less. It's complicated, see.
The decline of cable TV and the rise of cord-cutting isn't exactly news – streaming services like Netflix have been making huge gains year over year, while cable and satellite subscriber numbers have been dipping since 2010.
And according to an annual breakdown of North American TV habits by the smart marketing folks at Convergence Research Group, Canadian households with streaming service subscriptions will outnumber those with cable TV by the end of 2020.
As the tide continues to turn, more and more streaming services are headed our way. Some of them come with caveats, though: you have to be a cable subscriber to access them. So that's how the cable companies are trying to stay in the game. Sneaky sneaky!
Here's a look at the current crop of streaming newcomers.
CBS All Access Canada (available now)
The recent arrival of CBS's $5.99 per month streaming service in Canada gives cord-cutters a way to watch shows like Survivor, SEAL Team, The Good Fight, the eight different varieties of NCIS and many more.
Unfortunately, the one CBS show some of us would pay $5.99 to see – Star Trek: Discovery – isn't available on CBS All Access Canada, because the rights are exclusive to CTV. Most illogical, captain.
CTV Movies / CTV Vault (coming fall 2018)
Speaking of CTV, the Bell Media-owned network is in the process of creating a digital "super-hub" that will be home to all its on-demand streaming content. This will include two new streaming video offerings, CTV Movies and CTV Vault, featuring Sony Pictures films and older shows like Community and Rescue Me.
It sounds like much of the content on the so-called super-hub will be for "authenticated subscribers," which is network-speak for "people still paying for cable and not dirty cord-cutter scum" (although CTV says CTV Movies and CTV Vault will be ad-supported and free to consumers.) Bell also offers the quite good CraveTV service for $7.99 per month, which includes fare like The Handmaid's Tale, older seasons of HBO shows and – yay! – Star Trek: Discovery.
Citytv NOW / FX NOW (coming September 2018)
Like CTV, Rogers-owned Citytv is launching its own on-demand streaming service called Citytv NOW, with current episodes and all previous seasons of its programming lineup. A similar service carrying the FX Canada slate of shows, called FX NOW, will have American Horror Story, Atlanta, It's Always Sunny in Philadelphia and more.
The double-whammy is that Rogers says these new streaming services will be "ad-supported and subscriber authenticated," which means you have to already have cable and be cool with watching commercials. Bleah.
Ice Surfing (coming October 2018)
Sportsnet, another Rogers property, is doing something a little different, streaming-wise. The network is teaming up with Twitter to launch Ice Surfing, a live weekly show that will be broadcast – if that's even the right word – on Twitter during the 2018 – 2019 NHL season.
A three-hour pilot episode of Ice Surfing in March drew more than 600,000 viewers, according to Sportsnet. The show will include live interviews, interaction with Twitter followers and up-to-the-minute scores.
Disney's yet-to-be-named streaming service (coming in 2019)
Though details remain slim, the Walt Disney Company is forging ahead with plans to launch its own competitor to Netflix, Amazon Prime Video and the like. The service will be home to a sizeable chunk of the massive Disney catalogue – including Pixar, Marvel and Star Wars movies – as well as new, exclusive films and TV series.
It's not set to launch until 2019, and it remains to be seen whether the service will even be available in Canada from the get-go.
All those other awesome U.S. streaming services we don't have
We probably shouldn't hold our collective breath for U.S. delicacies like HBO Go, Hulu Plus and so on. Because of all the rights and exclusivity entanglements with Canadian cable providers and existing Canadian streaming services, these are a long way off. But we can still dream, can't we?
[ad_2]