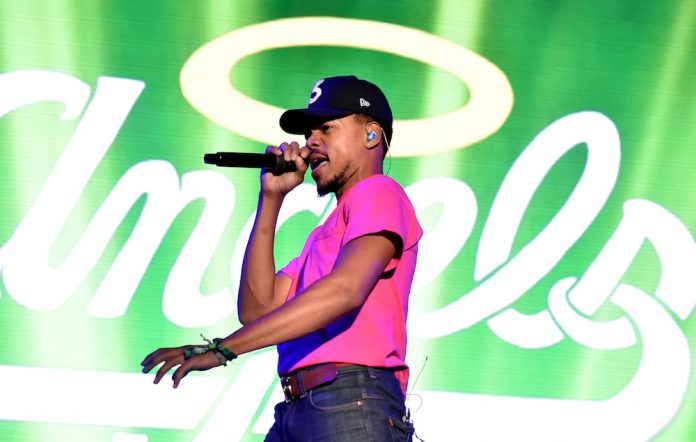 [ad_1]

No, YOU'RE crying.
Chance the Rapper has shared an adorable video that shows him unboxing his Grammy Awards as his two-year-old daughter watches on.
Back in February, Chano triumphed at the Grammys after picking up the awards for Best New Artist, Best Rap Performance and Best Rap Album.
But he's now received the gongs in the post almost eight months later, and marked the milestone with an emotional video that shows him opening them with a little help from his young daughter Kensli.
In the clip, he individually opens each award before reading out the category and asking his daughter to count them.
"You so clever", he tells her after each trophy is unwrapped..
In a second clip, his daughter is seen taking the third award and places it with the rest of the collection.
The rapper initially posted the clips on Twitter and paid tribute to his daughter.
"I got my Grammys in the mail. Thank you everyone who made this music with me, especially this girl right here. #ColoringBook #BestRapAlbum #butitwasamixtape #IDidItWithGod #ChanceTebow", he wrote.
Responding to the video, one fan wrote: "Amazing. This is so inspiring."
Along with triumphing at the Grammys, Chance has also cemented a strong friendship with former President Barack Obama, who hailed him during a recent hometown show in Chicago.
[ad_2]

Read-Full-Article