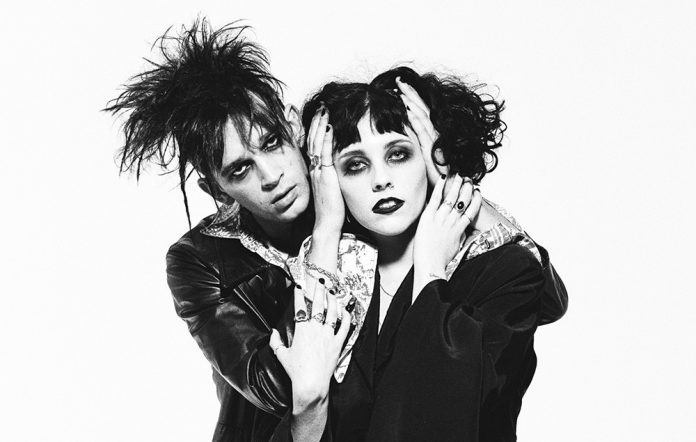 [ad_1]

He's Matty Healy of art-pop heroes The 1975. She's Heather Baron-Gracie of pop newcomers Pale Waves. The first time Matty heard Heather's band he declared he needed to work with them. Two singles, a video and a mega US tour later, Pale Waves are on course to be your new favourite band. We meet the mentor and mentee in London.
The hub of The 1975's empire is not, as you might expect, an airy, pink neon-lit, minimalist space with Rothkos hanging on the walls. It is, instead, a top-floor unit in a building on a courtyard trading estate in west London. The floor below has a place stocking Christmas supplies, and even on this humid September day, Santa's grotto twinkles back at you through the open door.
Upstairs is the HQ of Dirty Hit, the record label founded by The 1975's manager, Jamie Oborne, as a vehicle for the band he discovered as Cheshire teenagers. Now it's home to some of the UK's most exciting bands, from the established, such as Wolf Alice, to rising stars such as The Japanese House – whose 'Pools To Bathe In' EP was produced by 1975 frontman Matty Healy and drummer George Daniel – and new signing No Rome. There's a particular up-and-coming band that Healy has really taken under his wing, taking them on tour in the States, co-producing their first two singles and directing the video for the second, 'Television Romance' – and that band is Pale Waves.
"I was just so excited to hear a band that was positioned in the left, an alternative band, that was so in tune with pop sensibilities," says Healy, sat in Oborne's office, the pungent smell of marijuana emanating from somewhere about his person. "It kind of reminded me of The Cure or The Primitives or bands like that – it's the happy/sad thing loads of bands have thrived on. I saw them first at Dingwalls, and there was this truth in there. There's a naivety and a…
[ad_2]

Read-Full-Article