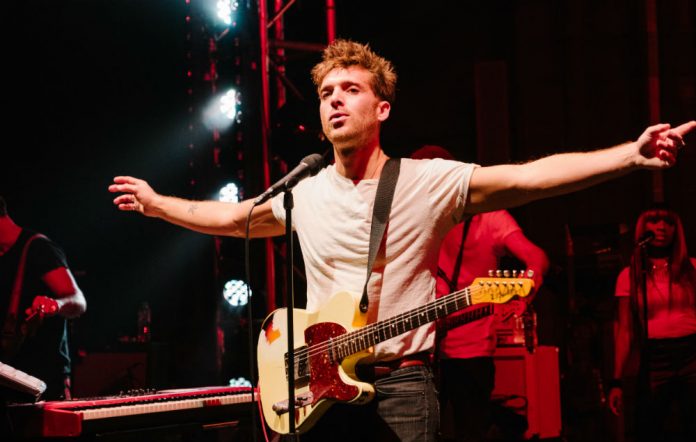 [ad_1]

Paolo Nutini returned to his birthplace of Paisley, Scotland, for a special charity gig to support Syrian refugees last night, as well as the town's bid to become UK City of Culture in 2021.
They're up against four other places across the country, all vying for the title and Nutini's mammoth show at Paisley Abbey last night might have pushed them across the finish line.
Emerging on stage in a white t-shirt, blue jeans and desert boots, the 30-year-old played a near three-hour set that included material from all of his three studio albums. Plus a few surprising covers.
"I can't believe we're in here," he told the crowd. Before one keen audience member shouted for him to shut up and play the hits. "That's why I'm here baby. I won't take too much persuasion on that one," he responded.
An acoustic version of Aztec Camera's 1987 hit 'Somewhere In My Heart' kicked off the performance, delighting fans with its choppy riffs and catchy melody. Next came electric rocker 'Alloway Grove', before retro blues jam 'Let Me Down Easy' had gig-goers dancing in the aisles as psychedelic visuals dappled the medieval walls of the 12th Century church. It was already an intimate event, but the ancient setting added another layer of mystique to Nutini's throwback performance. After all, you don't often watch a show in a venue that also doubles as a place of worship.
He was joined on stage by a whopping 14 different musicians, and each contributed to the overall sound. There was punchy brass on 2009 track 'Coming Up Easy', funky bass on 'Better Man' and lush strings during a "new song" which sounded like a Nick Drake folk-blues ballad.
The…
[ad_2]

Read-Full-Article