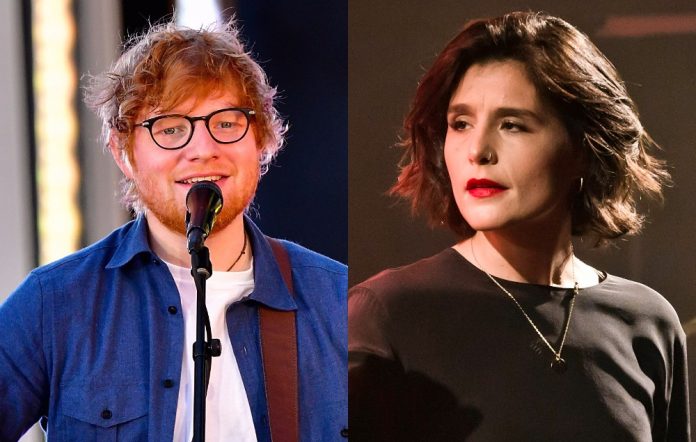 [ad_1]

Jessie Ware has shared a new Ed Sheeran co-penned track called 'Sam'.
Ware releases her third album 'Glasshouse' on Friday (October 20). It's the follow-up to 2014's 'Tough Love' and 2012 debut 'Devotion', the latter of which was nominated for the Mercury Music Prize.
'Sam' – named after husband Sam Burrows – was co-written with Ed Sheeran and features Chance The Rapper's trumpet player Nico Segal, Francis from Francis and the Lights and The Who bassist Pino Palladino.
It follows on from recent singles 'Midnight' and 'Alone' and is the second collaboration between Sheeran and Ware after 'Say You Love Me'.
Listen below:
Sam

Sam, an album by Jessie Ware on Spotify
Speaking to The Fader recently, Ware said that her new record is "quite personal". "I thought I was just writing songs, but it's become this record that's for my husband and my baby," she said. "It's been a wild couple of years, and I feel like this album represents those ups and downs, the fear, the beauty, and the celebrations."
Ware also said she wanted to do similar things to the likes of Childish Gambino, Solange and Christine And The Queens, who she described as releasing records with "such strong identities".
Last month, Jessie Ware shared the video for 'Glasshouse' single, 'Midnight'. The video, which was directed by Tom Beard, was filmed in Mallorca and features Ware driving through the night before she ends up at a beach.
In a press release, Ware explained: "We shot from 1am until the sun came up and the video was so much fun to make."
[ad_2]

Read-Full-Article