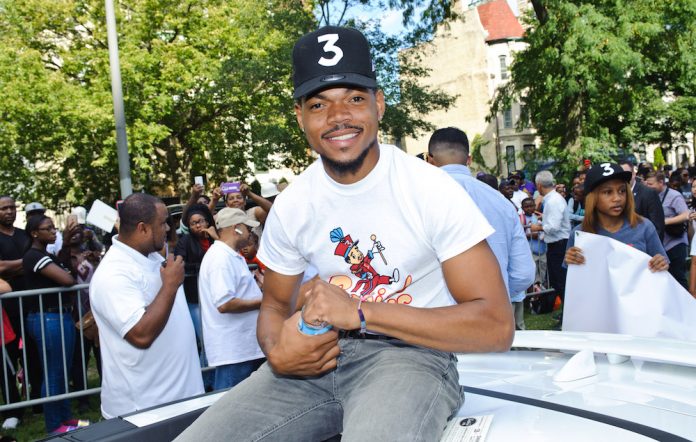 [ad_1]

Chance the Rapper is set to host Saturday Night Live next month, with Eminem appearing as the musical guest.
Chance has previously appeared as the musical guest on SNL twice – once in 2015, and again last year when he performed a Run DMC Christmas parody. This will be his first appearance on the show as a host.
The episode – which is set to air on November 18 – will also see fellow Midwest rapper Eminem appear as the show's musical guest. Other musical guests on the show next month include Miley Cyrus (November 4), and Taylor Swift (November 11), while Larry David and Tiffany Haddish will host the show on November 4 and 11 respectively.
Chance was recently named as one of the top-earning rappers in 2017.
Last month, Chance debuted an untitled new song on American TV show The Late Show with Steve Colbert.
The Chicago rapper debuted the new song as he returned to the US talk show, having previously appeared earlier this year when he gave a rendition of the 'Arthur' theme tune with Ziggy Marley.
This time around, Chance used his appearance to debut the new track, and revealed that it had been written over several days.
"I've been wanting to do something fresh", he told the US chat show host.
He also teased the follow up to 2016 mixtape 'Coloring Book' and revealed that he had been in the studio "cooking up some yammers – they're honestly great."
[ad_2]

Read-Full-Article