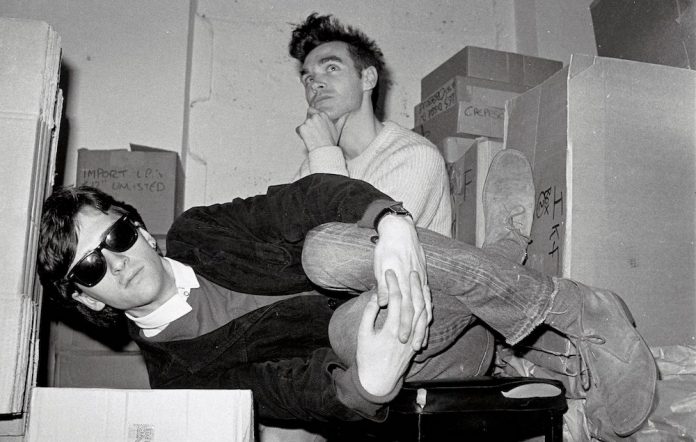 [ad_1]

Don't know where to begin with Morrissey and Marr? Start something you can't finish here
For anyone new to The Smiths, this quote from frontman Morrissey serves as a neat digest of what they're about: "[The band] happened because I walked home in the rain once too often."
That's not to say they're architects of misery and nothing else, but they capture a very specific, sodden, woe-is-me gloom. Coupled with astute reflections on their love / hate relationship with Manchester, a flamboyance that matched Morrissey's mysterious androgyny, and a wry, black humour, few bands knew exactly what they were about, and of their place in the world, quite like The Smiths. 
There's a strong argument that in the present day, Morrissey's recent remarks make fandom problematic. But The Smiths weren't solely about their frontman. They had one of the greatest rhythm guitarists of all time in Johnny Marr, and in Andy Rourke (bass) and Mike Joyce (drums), a criminally underrated, fidgety rhythm section. They're a remarkable band who can't be ignored.
The Smiths' rapid journey – from disaffected Manchester misery-peddlers, to their brilliant peak ('The Queen is Dead' topped NME's 500 greatest albums of all time), to their sudden self-destruction – all happened within the space of five years. And most importantly, they split before they could decline.
Formation: 1982
Peak: 1986
Split: 1987
Start with this TV performance
Date: 24 November 1983
Their Top of the Pops debut is a perfect introduction to The Smiths' world. Performers were required to mime on the iconic BBC show, but Morrissey subverts the format, substituting his microphone for a bunch of flowers. The flailing arm, the disco ball, the bleakness of their most famous song – their second single – set against floating pink balloons: these juxtapositions belonged to The Smiths. Again, they…
[ad_2]

Read-Full-Article