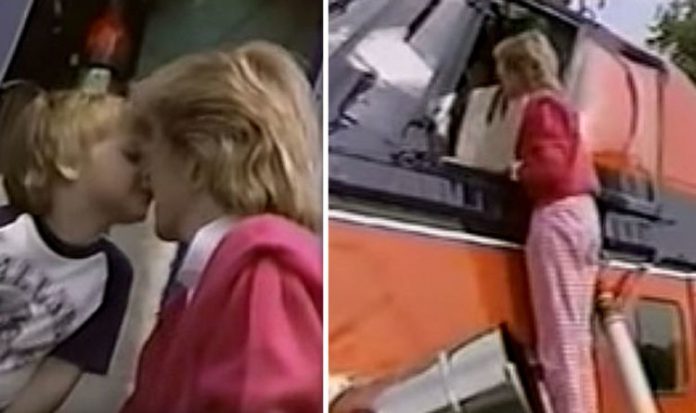 [ad_1]

Shot in the late 1980's, footage has revealed a passionate moment between Prince William and Princess Diana at Highgrove House in Gloucestershire.
Prince William was keen to sit on a helicopter after it arrived for his father, the Prince of Wales.
The 5-year-old was boosted and helped onto the pilot's lap, and was filmed happily sitting in front of the controls.
Prince William was then filmed giving Princess Diana a kiss on the nose from the helicopter.
Princess Diana was leaning on the side…
[ad_2]

Read More