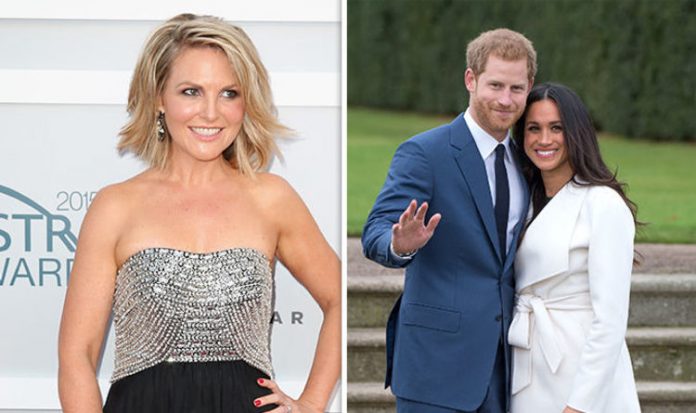 [ad_1]

Ms Gardner, who co-hosts the 'Today' show on Australian TV was sent a personalised thank you letter by the royal couple.
To the shock of her Channel 9 co-host Karl Stefanovic, she read the letter live on air.
The letter read: "Dear Georgie, we wanted to write and thank you so much for the incredibly thoughtful wedding gift.
"We're both delighted that you would think of us during this special time and greatly appreciate your kindness.
"We apologise for the delay in getting this letter to you but as you can hopefully understand it has been a very busy time for us.
"Thank you again for your kind gift. We are incredibly touched."
The letter ended with the signatures of both Royals.
Ms Gardner had sent the happy couple a neoprene picnic rug from Australian designer Murph and Murph.
The rug depicts the iconic Cape Leveque in Western Australia.
Ms Gardner, who reported on the Royal Wedding from the UK in May, said she was "very thrilled" to receive the letter.
The wedding of Prince Harry and Meghan Markle took place on 19 May in St George's Chapel, Windsor Castle.
The couple became the Duke and Duchess of Sussex shortly after the wedding as a gift from the Queen.
Nearly 18 million Brits watched the Royal Wedding, whilst the global audience reached hundreds of millions.
The 48-year-old Ms Gardner began her television career as a weather presenter before moving across to news.
She began co-hosting Today in January 2018, after a predecessor left due to a salary dispute.
[ad_2]