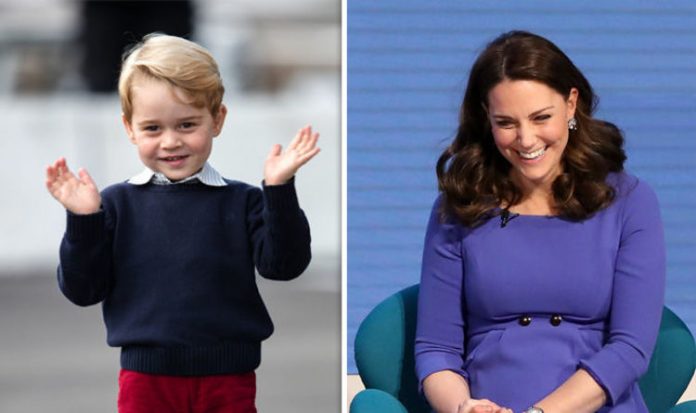 [ad_1]

Clearly not wanting Prince George to feel left out, Kate was seen completing the school run with him, as is her habit, on the very next day.
She was spotted outside the building by one of the other parents.
She is frequently seen around the school with one parent saying: "No one really gives Kate a second glance when she does the school drop-off.
Speaking to the Mail, the parent added: "We have a Victoria's Secret model doing the school run too, and the adds are far more interested in her."
Prince Louis was born on 23 April at St Mary's Hospital in London.
Prince George is attending Thomas's, an exclusive £17,600 a year private school in Battersea, West London.
He has just completed his first year, during which he played a sheep in the school nativity.
He started attending on 7 September, with his father dropping him off as Kate was suffering from severe morning sickness.
Another Royal, Maud Elizabeth Windsor, is attending the same school.
Maud Elizabeth is the four-year-old daughter of Lord Frederick, son of Prince Michael of Kent, and actress Lady Sophie Windsor.
Prince George had his fifth birthday on 22 July.
To mark the occasion an official photograph showing Prince George outside Clarence House was released.
The picture, taken by photographer Matt Porteous, showed the Prince smiling against a brick backdrop.
For the occasion he was wearing a white cotton short-sleeved shirt along with a smart pair of navy blue trousers.
The image, which pleased adoring Royal fans, was taken at Clarence House.
[ad_2]