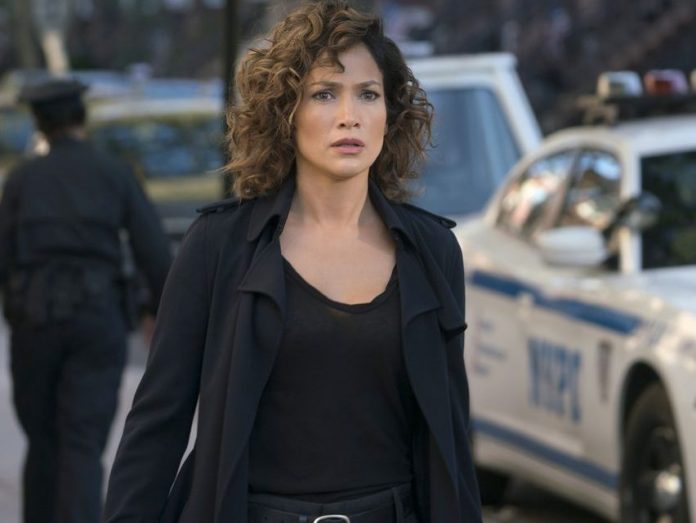 [ad_1]

Shades of Blue
Season Premiere
Jennifer Lopez and Ray Liotta star as Harlee and Wozniak, who are both struggling to cope with their near-death experiences in their own way, when the drama returns for its third and final season.
When: Sunday on Global, NBC
Supergirl
Season Finale
While J'onn finds out that special DEO-caliber weapons have hit the streets of National City, Kara considers a major life decision. Supergirl and the team face Serena in a battle for Earth when Season 3 comes to a dramatic end.
When: Monday on Showcase
Marvel's Luke Cage
Season 2
The secret of his bulletproof skin has been exposed and now the inner-city hero must dodge his fame to protect the community when a new villain, the Bushmaster, who is as powerful as Luke, enters the picture.
When: Friday on Netflix
The Proposal
Series Premiere
Former NFL quarterback and Season 5 Bachelor, Jesse Palmer hosts an all-new reality series featuring 10 eligible singles who will compete in four pageant-style rounds with the hopes of winning the heart of their mystery mate.
When: Monday on ABC
Brain On Fire
Movie
Chloe Grace Moretz stars as Susannah Cahalan, an up-and-coming journalist at the New York Post who is suddenly tortured by seizures and intense voices in her head. One doctor's intervention offers her a chance to rebuild her life.
When: Friday on Netflix
The Affair
Season 4 debut
Every character is involved in a new relationship, forcing them to decide if they are willing to leave the past behind when the provocative drama returns. Sanaa Lathan, Russell Hornsby, Christopher Meyer and Amy Irving are all slated to guest star.
When: Sunday on CraveTV
Take Two
Series Premiere
Rachel Bilson is the former star of a TV cop show, who had a very public breakdown and was later sent to rehab. With the hopes of restarting her career, she shadows a lone-wolf private investigator as research for the comeback role she's been waiting for.
When: Thursday on CTV, ABC
Cooking On High
Season 1
The first-ever cannabis cooking competition hits Netflix and pits home cooks against each other like Top Chef or MasterChef. This time, however, the contestants will be preparing buzz-worthy recipes that all include cannabis. YouTube sensation Josh Leyva hosts the first season of the unconventional competition.
When: Friday on Netflix
Home To Win
Season 3 finale
The best builders and designers that HGTV Canada has to offer spent the season renovating and transforming a worn-down countryside house into a modern family home. And now, one lucky pair of first-time homebuyers will be able to secure their dream home when the original Canadian series brings its third season to an end.
When: Sunday on HGTV Canada
It Will Be Chaos
Documentary
In partnership with World Refugee Day, which falls on June 20, HBO will air an intimate documentary about the refugee crisis in the Mediterranean. Two important stories will unfold between Italy and the Balkan corridor, highlighting the affects of both the new arrivals and locals
When: Monday on HBO Canada
[ad_2]