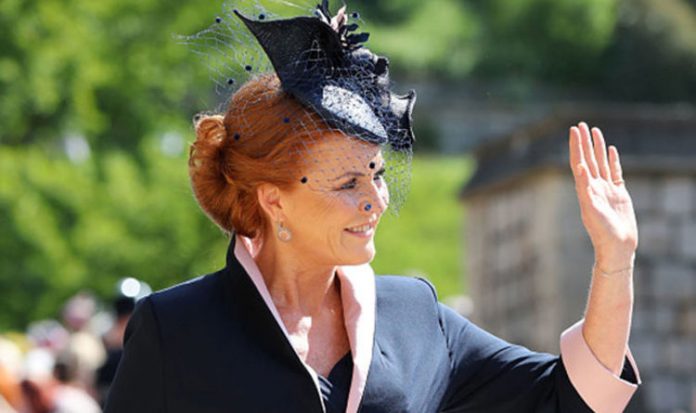 [ad_1]

Sarah Ferguson, also known as Fergie, has revealed her charity work with suffering children "probably saved her life" and "made her a better mother" because it gave her a purpose while under close media scrutiny.
The Duchess of York said the Children in Crisis charity she founded 25 years ago has "been like a third child to her".
Writing in the Evening Standard Ms Ferguson said: "As I look back over the work of the last 25 years, I'm so grateful to everyone that has supported us and so proud of the fact that we have defied the odds, and kept the charity going all these years.
"It has certainly made me a better mother to my daughters Beatrice and Eugenie, giving me a sense of perspective, and allowing me to encourage them to use the platform they have to get involved in charitable work."
She added: "It has probably saved my life, too, by giving me purpose through hard times.
"As my grandmother always said, 'When you feel bad about yourself, go out there and do something for somebody else'."
Fergie has agreed to merge her charity with Street Child, and be a patron of the new organisation.
Princess Beatrice and Princess Eugenie will be ambassadors.
She said the merger of the charities will mean "we can pack a bigger punch and achieve bigger goals — and of course be more efficient too, meaning more of our resources flow to the children that need our help."
Street Child, which raised £10million last year and operates in countries such as Afghanistan, Bangladesh and Sierra Leone, is run by Tom Dannatt, son of the former chief of the defence staff Lord Dannatt.
The former wife of Prince Andrew, who is working with the charity in Nepal this week, said: "Very simply, I met Tom Dannatt and his team and we had so much in common with them.
"I see it a little bit like my daughter Eugenie getting married later this year.
"She's 28, and when your children get to that age, you let them go off and do their thing."
Eugenie praised her mother on social media after the move was announced.
Posting the photos of Fergie at work on her Instagram page, Eugenie wrote: "My wonderful mother Sarah Ferguson has merged her charity Children in Crisis with Street Child UK.
"Together they will strive to provide children with education and ensure that every child has the chance to go to school and learn."
[ad_2]