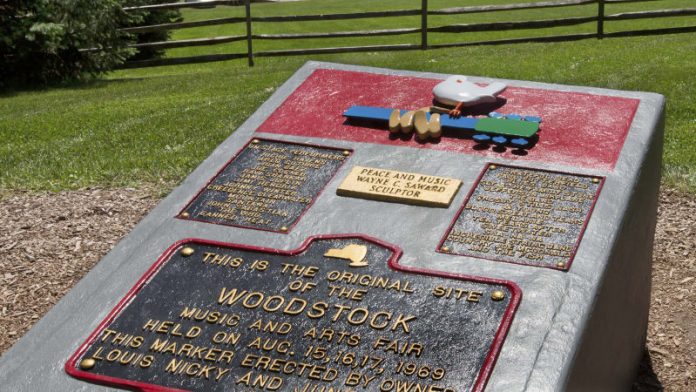 [ad_1]

Bethel, New York: Archaeologists scouring the grassy hillside famously trampled during the 1969 Woodstock music festival carefully sifted through the dirt from a time of peace, love, protest and good vibes.
Perhaps they would find an old peace symbol? Or a strand of hippie beads? Or Jimi Hendrix's guitar pick?
The five-day excavation did reveal some non-mind blowing artefacts: parts of old aluminum can pull tabs, bits of broken bottle glass. But the main mission of Binghamton University's Public Archaeology Facility was to help map out more exactly where the Who, Creedence Clearwater Revival, Janis Joplin and Joe Cocker wowed the crowds 49 years ago.
"The overall point of this investigation is to kind of define the stage space," said project director Josh Anderson, kneeling beside a hole that showed evidence of a fence that kept 400,000 fans from the stage area.
"We can use this as a reference point," Anderson said. "People can stand on that and look up at the hill and say, 'Oh, this is where the performers were. Jimi Hendrix stood here and played his guitar at 8.30 in the morning.' "
[ad_2]