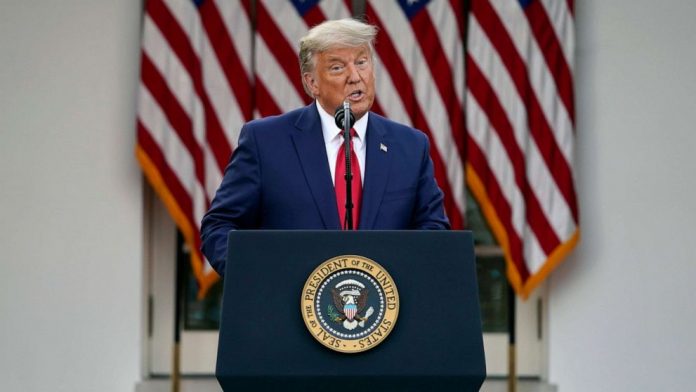 Trump spoke publicly for the first time since Biden was projected to win the presidential election with remarks in the Rose Garden Friday afternoon on Operation Warp Speed, the federal government's program for developing and distributing a coronavirus vaccine.
Picking up where he left off, Trump didn't directly address the election, but while speaking about lockdowns he appeared to admit he was uncertain about the future of his administration.
"I will not go — this administration will not be going to a lockdown. Hopefully, the, the — whatever happens in the future — who knows which administration it will be? I guess time will tell, but I can tell you, this administration will not go to a lockdown," Trump said.
Notably, the Biden team is describing its strategy as a "dimmer switch" — dialing restrictions up and down in hot spots as needed — not a lockdown.
Outside the White House, crowds of Trump supporters and counter-demonstrators gathered at Black Lives Matter Plaza ahead of expected rallies from far-right groups in Washington, D.C., on Saturday.