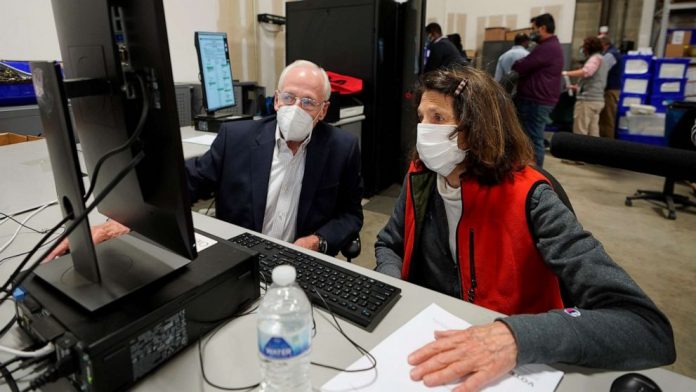 Georgia Secretary of State Brad Raffensperger told Atlanta ABC affiliate WSB-TV on Thursday morning that there are now less than 25,000 ballots left to be counted statewide and that it should be done no later than the afternoon.
Trump currently has 49.6% of the vote in Georgia, while Biden has 49.2%.
The outstanding votes include mail-in ballots from population-dense counties in the Atlanta metro region, which lean Democratic. Biden is outperforming Hillary Clinton's 2016 showing in those counties, including in the more upscale suburban reaches.
A Democratic presidential candidate has not won the battleground state since 1992.