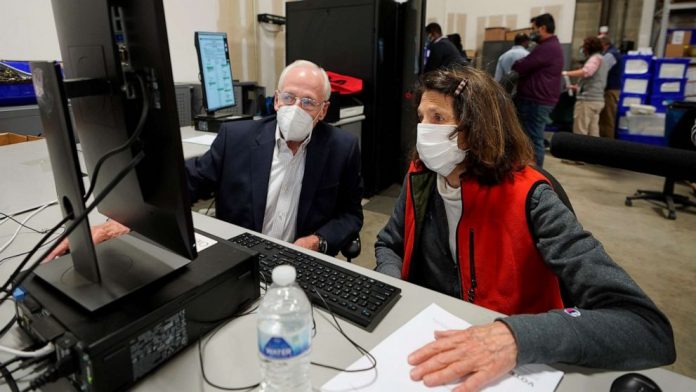 Joe Biden is likely to overtake Donald Trump when a new batch of votes from Philadelphia is released shortly, journalist Harry Enten has said.
Mr Enten told CNN it was likely Mr Biden would take a lead of roughly 13,000, given the city was due to upload 50,000 votes, given Mr Biden is currently winning postal ballots by 84 percent to 16 percent.
– "Not a matter of when, but if" Biden overtakes Trump in Pennsylvania, says Mattingly
CNN analyst Phil Mattingly has said Joe Biden was certain to overtake Donald Trump in Pennsylvania, with the chance of building up a sizeable lead.
Mr Mattingly said: "It's not a matter of when, but if."
Pennsylvania is due to upload another batch of votes within the hour.
– Biden increases lead further
Joe Biden has extended his lead in Georgia still further, with US President Donald Trump now trailing by 1,096 votes, Decision Desk HQ is reporting.