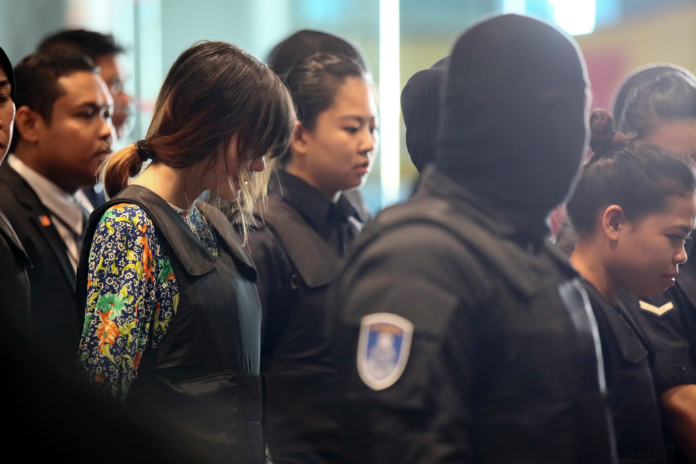 [ad_1]

SEPANG, Malaysia –  The Latest on the trial in Malaysia of two women accused of killing North Korean ruler's half brother (all times local):
11:45 a.m.
The trial in the murder of the half brother of North Korea's leader has taken a break after one of the suspects became emotional during a visit to the Malaysian airport where Kim Jong Nam was attacked.
Indonesian Siti Aisyah was seen sobbing quietly about an hour into the tour of the crime scene Tuesday morning. She and the Vietnamese suspect were given water to drink and when the tour resumed, both were being pushed around in wheelchairs.
Prosecutor Mohamad Fairuz Johari said Aisyah had difficulty breathing, probably due to the heavy bulletproof vest she wore.
Some 100 police were on duty, with heavily armed and masked personnel forming a security ring around the group as they walked. The judge, prosecutors, defense attorneys and representatives of the women's home countries were part of the tour.
…
[ad_2]

Read-Full-Article