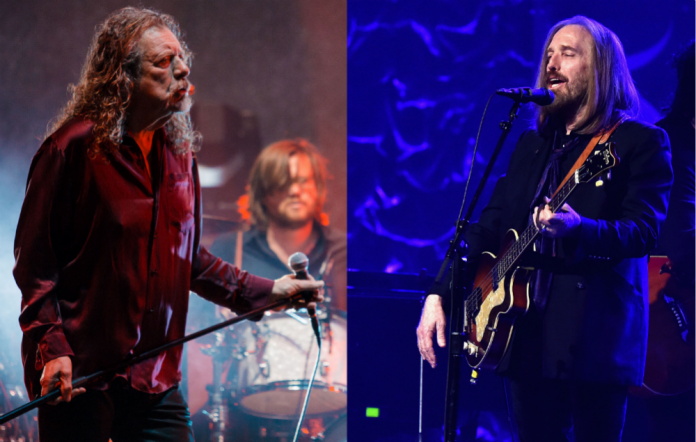 [ad_1]

The Led Zeppelin frontman has reflected on the passing of the rock'n'roll icon, who died earlier this month at the age of 66
Robert Plant has lamented the passing of Tom Petty, reflecting that Petty's death was "premature, by far."
Petty passed away earlier this month at the age of 66 following a cardiac arrest. An array of musicians have paid tribute to the rock'n'roll icon since his death, with the most recent homage to Petty's work coming from Red Hot Chili Peppers guitarist Josh Klinghoffer.
Plant has now added to the tributes to Petty from the music world, lamenting his passing as "premature" in a new interview.
"It's a tough call to ask a musician how they feel about another musician passing," Plant remarked about Petty to Billboard. "It was premature, by far, and really a sad departure from all these musicians who brought so much pleasure to people – and for his family to have to go through any kind of public show of grief or sentimentality is very difficult."
"I remember we lost John Bonham 37 years ago and that was the end of Led Zeppelin really," Plant continued. "We were only kids then and there's no amount of talking or paying respects that can bring anybody back, especially somebody who goes so sadly with so many years left to roll really."
Last weekend, an entire college football stadium paid tribute to Petty by singing an a Capella version of 'I Won't Back Down'.
[ad_2]

Read-Full-Article