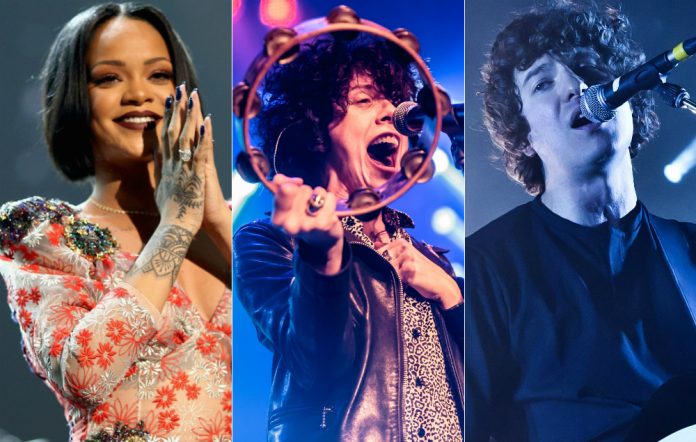 [ad_1]

Having written for the likes of Rihanna, Christina Aguilera, Rita Ora, The Kooks, Spoon and many more as well as carving out a career as a multi-platinum-selling solo artist, LP has spoken out about what it takes to make it as a songwriter for others and an artist on your own terms.
Over the years, LP (real name Laura Pergolizzi) has sold thousands of records and racked up hundreds of millions of Youtube views, with the title track from her most recent album 'Lost On You' becoming the seventh 'Most Shazamed Song in the World' and hitting No.6 on Spotify's Viral Chart. Ahead of her UK tour, the American alt-rock star told us the secrets to success with writing for Cher and The Backstreet Boys, and using that knowledge for her own solo career.
How did you get into the world of songwriting?
"It really came from being an artist. When I first got into the major label system, they were like 'hey you're great – now write with a million people so we can get songs'. That was something I hadn't done before, and the songwriters I was working with had worked on some massive numbers – like 'True Colours'. One of the guys wrote 'Livin On A Prayer'. So many iconic songwriters – from old successful veterans to young, up and coming people.
"I kinda took to it, even though it was a little bit stressful. It was like going into the first day of school every day. Unfortunately after three years I yielded no fruit at all and no record came out, but I'd amassed 140 songs at the end of that time. One of them went to The Backstreet Boys. I was like 'really?' I didn't know that it was a possibility, I was just wowed that I was able to do it on command. I got dropped but I got offered a publishing deal and that's when I thought I was going to be a songwriter rather than an artist. I didn't know what to think, but I was just happy to still being…
[ad_2]

Read-Full-Article