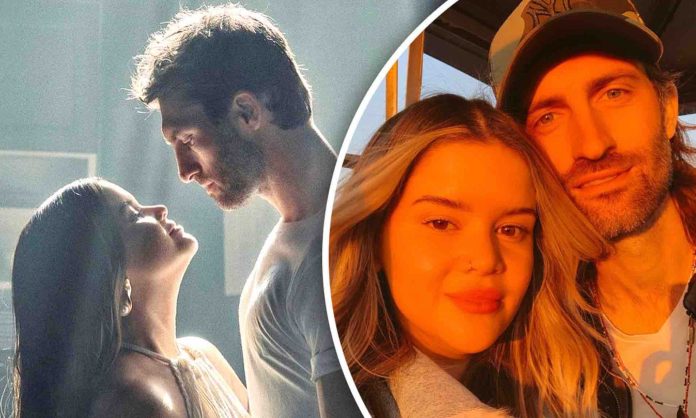 Maren Morris and her husband, Ryan Hurd, have released their first duet together.
Co-written by Brinley Addington and Jerry Flowers and produced by Teddy Reimer and Aaron Eshuis, "Chasing After You" follows Hurd's latest single, "Every Other Memory."
The mid-tempo love song is bound to be a fan-favorite as it showcases Hurd and Morris' relationship in a whole new light.
"I know it's a matter of time/Till you walk, till you walk back out of my life/Leave me standing here lonely feeling like a fool," the couple sings. "Every time, every time you say we're done/You come back to the love you were running from/Don't know why, don't know why I let you but I do/Guess I love chasing after you."
"Maren and I met writing songs and we've sung on each other's records and written together, but this is the first time we've gotten to do an actual duet together," said Hurd. "It feels like the timing is really perfect and it's a full-circle moment to get to make music together in this way."
In addition to releasing the much-anticipated new track, the music video for the song also debuted and features intimate shots of the couple performing the track.