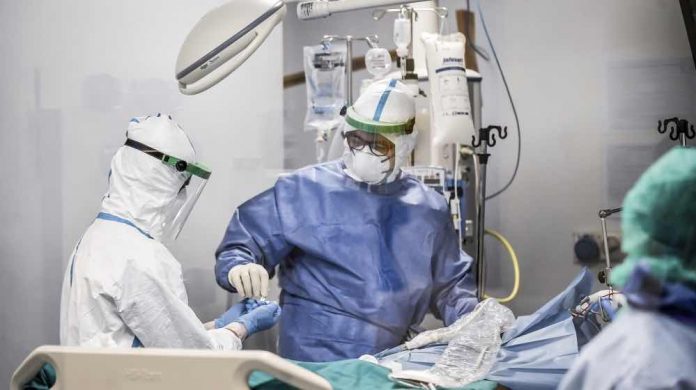 Alarming data shows Manchester now has the highest coronavirus infection rate in England – after new cases more than doubled in a week.
The city recorded 2,740 new cases in the seven days to Thursday, the most recent data available.
Public Health England said this equates to 495.6 cases per 100,000 people – up from 223.2 in the previous week.
The huge jump in cases comes despite lockdown restrictions being put in place at the start of August – raising questions about the effectiveness of local lockdowns.
Liverpool also saw a massive rise in cases, rising to 456.4, with 2,273 new cases.
Knowsley is in third place, up from 300.3 to 452.1, with 682 new cases.
– Boris Johnson acknowledges 'tough times ahead' in jobs market
Boris Johnson acknowledged there would be "tough times ahead" in the jobs market following the Cineworld announcement but encouraged people to go to the movies.
The Prime Minister told reporters in central London: "Obviously we hope to reduce, to keep the numbers of people who lose their jobs down as much as we can, but clearly there are going to be tough times ahead.
"That's why we've already invested £190 billion in supporting jobs, livelihoods around the country.
"Supporting local cinemas – I think we've already put £30 million in, but what I would say to people is that local cinemas do now have ways of making their shows go on in a Covid-secure way and I'd encourage people to go out to the cinema, enjoy themselves and support those businesses."