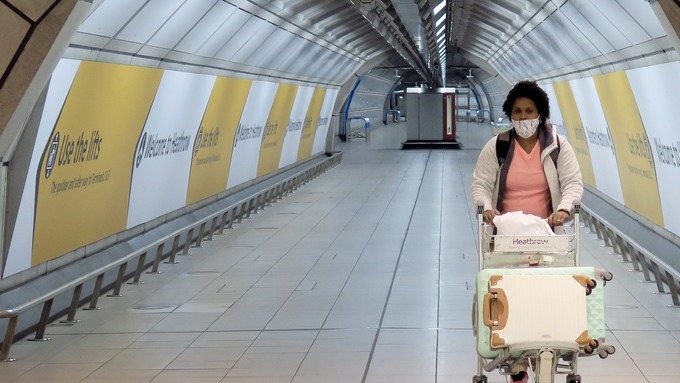 Police broke up wedding receptions at the weekend after they were found to be breaching restrictions.
Officers in Blackburn found more than 100 guests at an event on Sunday evening, while in Greater Manchester a fixed penalty notice was issued to the organiser of a wedding with more than 50 guests and a marquee.
Both areas are subject to local restrictions to prevent people socialising with other households.
Blackburn and Darwen Police said on Facebook that the gathering was dispersed without further issue, adding: "This is a clear breach of both local and national restrictions that puts everyone attending at risk."
Deputy Chief Constable Terry Woods told BBC Lancashire: "The vast bulk of those people were asked to leave. They were very compliant and they did, but in effect that wedding reception was closed down and what remained was a small number of people."
He said further action would be considered against the venue.
The wedding in Whalley Range, Manchester, was one of 54 reported breaches between 3pm and 11pm on Sunday in Greater Manchester, police said.
Deputy Chief Constable of Greater Manchester Police Ian Pilling said: "Can you imagine a vulnerable loved one not being able to get through to 999 when in an emergency, because our phone lines are tied up with people reporting illegal parties? It's this serious."