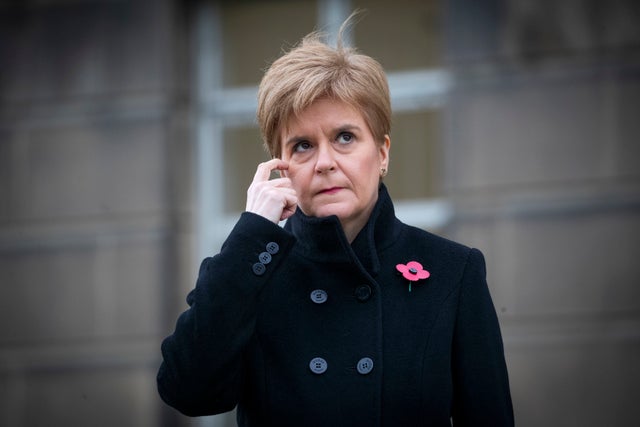 First Minister Nicola Sturgeon said the tougher coronavirus restrictions imposed in Scotland have "very significantly" slowed the spread of coronavirus.
Despite a six-month high of 64 deaths in the past 24 hours of people who had tested positive for coronavirus, Ms Sturgeon said there was "no doubt that these measures and these sacrifices have had an effect, and they will have saved lives".
Speaking at the Scottish Government coronavirus briefing, she added: "The measures that we have adopted in recent weeks and the sacrifices all of you – and people across the country – have been making have been having an effect.
"There's no doubt, when we look at the data over the past few weeks, these measures have slowed very significantly the rate at which cases were increasing."