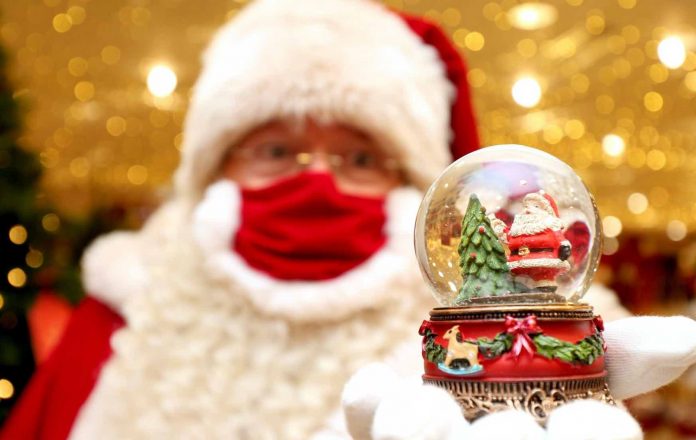 Away from increasingly frosty vaccine debates, a fun festive exchange has taken place in Parliament as a minister has confirmed that Father Christmas can deliver presents to houses across the UK without having to be vaccinated or to self-isolate on his return home to the North Pole.
Commons Leader Jacob Rees-Mogg told concerned MPs that Santa Claus will be allowed a travel corridor to deliver presents to families across the country in a few weeks time and "won't have to be vaccinated".
Asked for further reassurances that the elves will be able to resume their usual positions helping in Santa's workshop this year amid Covid restrictions, Mr Rees-Mogg clarified that they count as "key workers".
He added he was "not entirely sure" if the elves would have to wear face coverings while carrying out their duties.
But there remains slight confusion around Santa's vaccination status, as earlier today, deputy chief medical officer Professor Jonathan Van-Tam said he would be "at the top of the list".
Prof Van-Tam told the BBC: "Oh, absolutely. The JCVI (Joint Committee on Vaccination and Immunisation) made a very special case for Father Christmas and he is going to be absolutely at the top of our list."