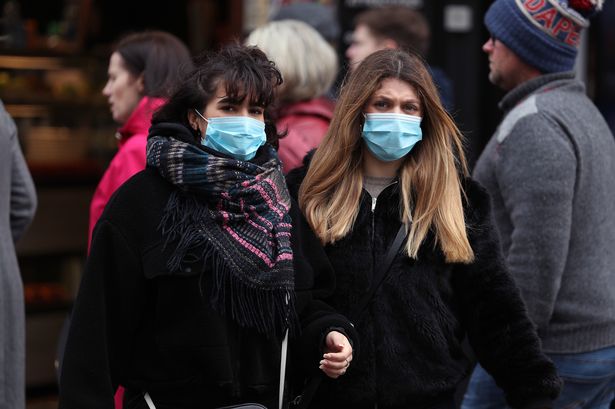 Priti Patel has said people who are planning to travel between tiers over Christmas should change their plans.
"We would urge everyone to be conscientious and to make the appropriate plans and the appropriate changes to their plans as well, hence the point about having a smaller and shorter Christmas," she said.
"I think the British public are smart enough to make their own decisions and judgments and they don't want to put themselves at risk, they won't put their friends and families at risk.
"We're urging people not to travel. Why would you travel? If you're in a low tier area, why would you travel into a high tier area? So people will exercise their judgment."
– Overlooked Covid tests in Wales 'rocks trust'
The 11,000 positive Covid tests being missed in Wales from the past week "raises questions" and "rocks trust", Plaid Cymru health spokesman Rhun ap Iorwerth has said.
"This is a serious bulk of figures being added to the total today and it raises questions about the way data is analysed," he said.
"It raises questions again about the interaction between what is controlled in Wales and the Lighthouse laboratories, and it's one of those things that again sort of rocks trust in what's happening and the data that's presented to us."