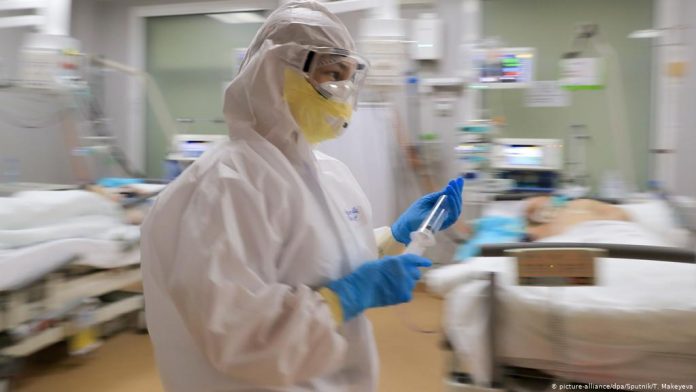 The number of people admitted to hospital with Covid-19 on one day has jumped by nearly a quarter in England.
There were 478 people admitted to hospital on Sunday – the largest daily figure since early June – up from 386.
More than two-thirds of those were in the North West, North East and Yorkshire.
It comes as a further 14,542 cases were confirmed across the whole of the UK on Tuesday. That daily figure has trebled in a fortnight.
Extra restrictions have been introduced in many areas of the UK to try to contain the spread of the virus – including across the whole of Scotland and Northern Ireland.
On top of these national measures, parts of Wales, Scotland, Northern Ireland and areas in the Midlands, Lancashire, Merseyside, West Yorkshire and the North East of England have seen additional rules imposed.
But Prof John Edmunds, who advises the government's coronavirus response as part of Sage, said more stringent national lockdown restrictions were needed to bring the pandemic under control.
He told BBC Newsnight local restrictions in the north of England had not been very effective, and the government's "light tough" measures were just "delaying the inevitable".
"We will at some point put very stringent measures in place because we will have to when hospitals start to really fill up," he said.