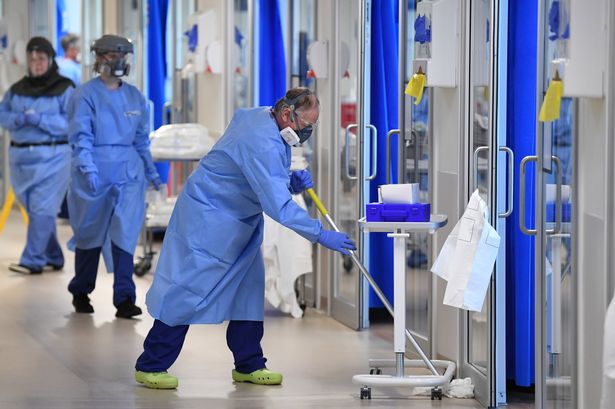 Dr Mike Tildesley, a member of the Scientific Pandemic Influenza Group on Modelling (SPI-M), which advises the Government, has said he anticipates that "a lot" of areas of England will emerge from lockdown into the highest tier under the country's new strengthened tier system.
Speaking on BBC Breakfast, Dr Tildesley said: "I would expect that probably initially quite a lot of regions may find themselves in Tier 3, but we may find some kind of stepwise move out of that."
Dr Tildesley noted that it can take time to see the effects of control policies on the rate of infection, including the impacts of the current 4-week lockdown. H
He said he expected that England might see more movement in its tier system a fortnight after the current lockdown ends.
"Initially, we might see slightly more severe tiers but then when we start to see the effect of the lockdown, 1-2 weeks after the lockdown finishes on December 2, we might see some regions stepwise dropping down the tiers," he said.
– Britons urged to 'look very carefully' at travel routes during Christmas
Britons are being urged to "look very carefully" at the transport routes they plan to take during the Christmas season, if they have to travel at all.
"We have got to understand there are limitations to the (train) network caused by, for example, things like the need on some trains to pre-book tickets at this time, in order to prevent overcrowding," Mr Shapps said on BBC Breakfast Tuesday morning.
"So we are going to be appealing to people to look very carefully at the transport route they take and of course even making a choice about whether they travel at all," he said.
"It is the reality of the situation we're in, we will try to do everything we can with the network to make it as good as possible, but I think it is worth people being aware that busy times of travel is a problem," the transport secretary added.