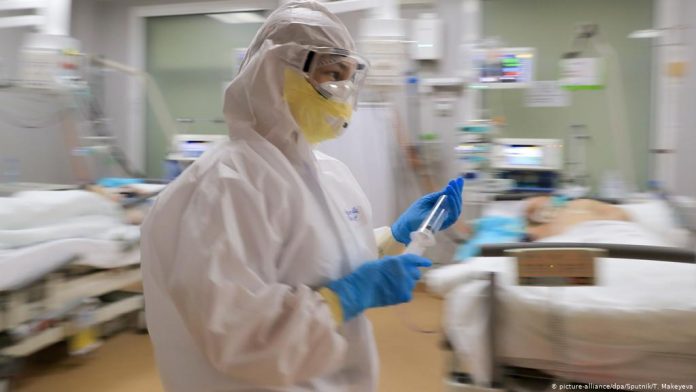 Sir Patrick Vallance said scientists are looking at whether it will be possible to combine different Covid-19 vaccines to boost the results.
"It's a pretty standard way of boosting the immune system, so-called heterologous prime-boost, " said the Government's chief scientific adviser.
"What it means is that you give one vaccine to get the immune system triggered up and another one to then boost it further with a different vaccine – that's an established way of getting the immune system geed up.
"But that needs to be looked at – you can't assume that it will work. It needs to be tested properly, and that's one of the things about all of these vaccines and all of the clinical trials of medicines is you need to do the trials properly, you need to make sure you test these things."
– Bristol nurse dies after contracting Covid-19
Tributes have been paid to an emergency department nurse who died after testing positive for Covid-19.
Rob Healey, who worked at Southmead Hospital in Bristol, passed away after contracting coronavirus, North Bristol NHS Trust said.
More than 200 frontline health and care workers have died in the UK after testing positive for Covid-19 since the pandemic began.
Emergency department matron Anna Bell said that Mr Healey's colleagues referred to him as a "true gentleman" who "always had a smile".
"Rob was overwhelmingly lovely, a magnificent man. He was everything a nurse should be," she said.