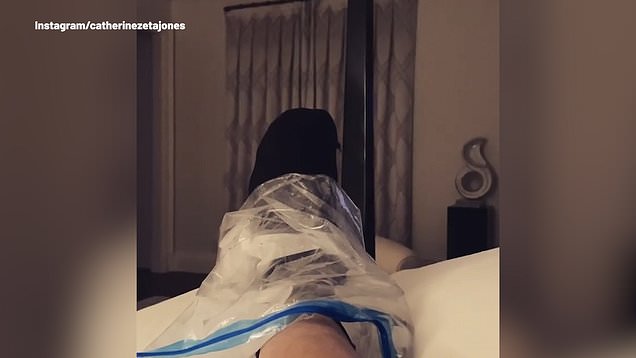 Catherine Zeta-Jones was getting into the Christmas spirit on Sunday and had fun decorating her house in time for the festive season.
But things took an unexpected turn for the Chicago actress after one of her decorations fell on her foot, forcing her to lie down for the rest of the day.
Sharing footage on Instagram following the accident, Catherine was seen resting her foot in ice as she lay on her bed, telling fans: "So I was putting up my Christmas decorations and an iron rod that is supposed to be a sculpture) which I don't even like) fell on my foot and it hurts. Happy Sunday."
The star was inundated with get well messages from her followers, with one writing: "Oh no! I hope you get better soon," while another wrote: "I hope you feel better soon!" A third added: "That sounds so painful. Feel well soon."
The Darling Buds of May star lives in Irvington, New York with her husband Michael Douglas and their children Dylan, 19, and Carys, 17.