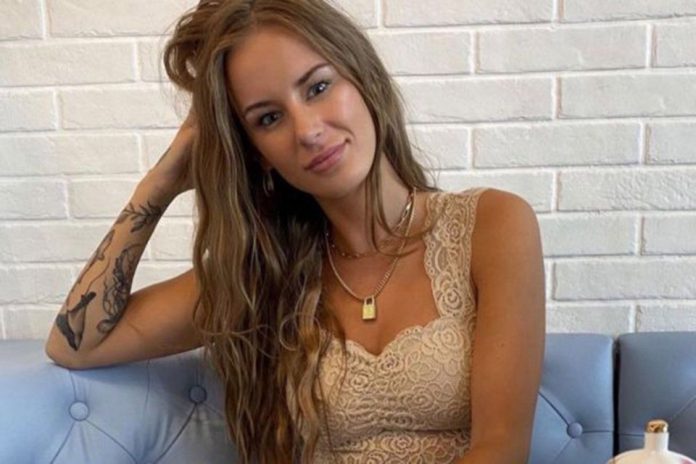 A development has unfolded in the tragic and mysterious death of Instagram influencer Alexis Sharkey. The 26-year-old who was found dead and naked by a garbage truck driver on the side of the 1-10 service road in Houston, Florida, on November 28, now has her husband clearing rumors on their unhappy marriage.
The deceased social media star's husband Tom Sharkey called Alexis his "everything" and mentioned that the loss of his life partner has left him destroyed. Tom has reportedly received death threats since his wife's disappearance and death made the headlines. However, it is not confirmed why he got death threats but it can be speculated that Tom was blamed for an unhappy marriage which he denied saying his marriage was happy.
He said they weren't filing for a divorce. Tom said that his wife was stressed days before his death and wasn't the same as before. "She wasn't happy. She was stressed," Tom told KTRK as cited by Heavy.
"I would cuddle her to try to make her strong. She was an amazing woman. My wife was an amazing woman. She really was. There are always other sides to everything. I was the one holding her, cuddling her, and building her back up. I don't need to set the record straight. I'll let it play out the way it is. I know what my life was with my wife," he said.
On the people who slammed him after his wife's death, Tom said, "It's horrible. People are talking tons of crap." He added, "I'm getting death threats and stuff. None of that bothers me. What bothers me is that world and everybody in it focuses on all of the stuff that doesn't matter … should have been focused on finding my wife."
"Everybody was still looking for her, and I located her Sunday morning in the coroner's office. They couldn't ID my wife. They didn't know who she was. She was just there," he recalled,
According to KTRK, Tom said when he last saw his wife, he warned her not to drive but did not elaborate more on details. "She understood me. I understood her. We didn't fight when she left. I just told her she couldn't drive under the influence," he said. "She left anyhow. This is where we're at." At the end of the conversation with KTRK, Tom said, "I'm sorry. I'm sorry. I'm not a jerk. I'm just destroyed."
However, Alexis' friends have said that months before the tragedy, she shared how she and her 49-year-old husband were in the process of separating. Alexi's friend Chelsea told earlier how they seek justice for her and are willing to share vital information with the police.
"We have a lot of information we want to share with police, text messages, voice recordings, so much stuff that we think is vitally important and can help in their investigation. We have given statements but none of us has been questioned yet — and so far we don't believe Tom has either."
She added, "The four of us have been together since this happened — we're terrified. Her killer is still out there but we are determined — we won't stop until we find out what happened to our friend. She was beautiful inside and out and we miss her terribly."
Alexis who married Tom last December was found dead on November 28 after she went missing on Friday, November 27. The sad news was confirmed by Stacey Robinault, her mother. As the tragic news was announced, Alexis' husband, Tom paid a tribute to his dead wife, saying, "You made life so incredible! Made sense of my existence! My purpose! And showed me how to truly love!" before defending himself from people who are saying wrong things about him.
"I just want to say this! While some of you were posting on social media helping us locate my world! And we appreciate all your help, Love, and support! Others were wasting [sic] time talking about other things. Basically crap talk! And if my wife would of seen this she would be disappointed in your actions! You all should be ashamed of yourselves! I have been assisting the deputies and making phone calls to fine [sic] out what happened to my wife. Next time…. stop and think! And realize! You don't know it all!" he added.
He also shared some heartbreaking photos with his wife as we earlier reported and captioned it as, "Baby….. please give me strength. Do you remember when we talked and joked about getting old. And I said… that's the one thing you would never beat me at. And we laughed so hard because you're so competitive." Alexis' husband was attacked on social media and was allegedly linked to her death.