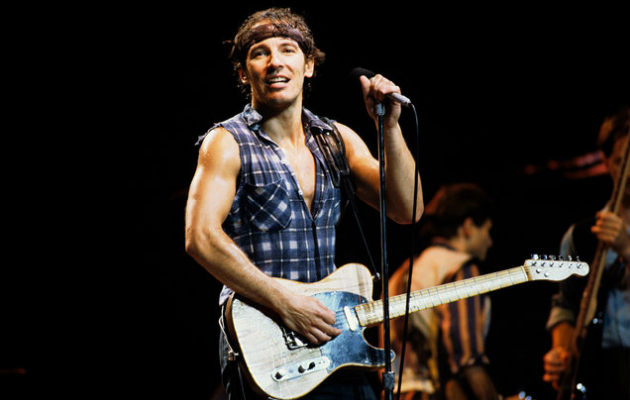 Coronavirus UK news live: Latest updates
[ad_1]

For a man who started releasing albums in 1973, it's no surprise to find the heft of Bruce Springsteen's back catalogue somewhat daunting. But as one of US's greatest ever songwriters, he's a talent worth putting some time aside for – and NME is here to guide you every step of the way.
A musical giant, his brand of heartland rock digs deep into the soul of America, paying tribute to blues and soul greats. You can hear 1960s girl groups like The Ronettes, the hip-shaking spirit of Elvis Presley and the swampy sounds of the Delta in his music, which has moved people across the world for almost half a century. Born in 1949 in New Jersey, he's not just a songwriter, but a storyteller, spinning tales of everyday love and loss, the good times and the bad. Reader, we have wept while listening to the music of Bruce Springsteen, and hopefully you will too (in the best possible way).
Start with this song
Thunder Road (1975)
If there's one tune that serves as the perfect introduction to the emotive, heartstring-tugging nature of Springsteen, it's this classic. Folksy and hushed to begin with, 'Thunder Road' ramps up into a propulsive rock classic packing one hell of a punch. It is Springsteen's Mona Lisa, a masterpiece of songwriting that features on his third album and mainstream breakthrough, 1975's 'Born To Run'. Young love, fast cars and Roy Orbison, it's a devastating slice of small town Americana that manages to be thrillingly universal, and applies as much to growing up in Ilford as it does New Jersey.
Listen to this album first
'Born In the USA' (1984)
Sure, it's the one Springsteen album a beginner to his music has probably heard of before, but there's a reason for that. A dozen good reasons, in fact. There's not a duff song on here, and, madly, the ubiquitous title track may even be the weakest. 'Downbound Train' is sad,…
[ad_2]

Read-Full-Article