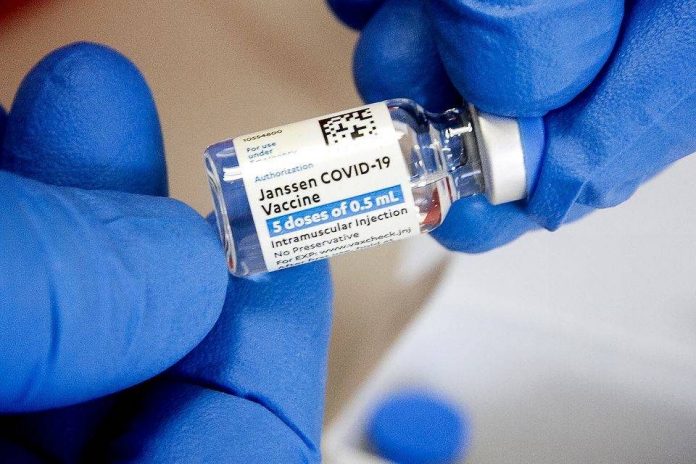 Johnson & Johnson (NYSE: JNJ) (the Company) today announced that vaccinations with the Company's COVID-19 single-shot vaccine will resume for all adults aged 18 years and older in the U.S., under Emergency Use Authorization (EUA), following a decision from the United States Centers for Disease Control (CDC) and Food and Drug Administration (FDA).
The decision was based on a recommendation from the U.S. CDC Advisory Committee on Immunization Practices (ACIP), which followed a rigorous evaluation of data relating to a very rare adverse event involving blood clots in combination with low platelet counts (thrombosis with thrombocytopenia) observed within approximately one to two weeks following vaccination.
"As the global pandemic continues to devastate communities around the world, we believe a single-shot, easily transportable COVID-19 vaccine with demonstrated protection against multiple variants can help protect the health and safety of people everywhere. We will collaborate with health authorities around the world to educate healthcare professionals and the public to ensure this very rare event can be identified early and treated effectively," said Paul Stoffels, Chief Scientific Officer of Johnson & Johnson.
Johnson & Johnson has updated the EUA Fact Sheets for Healthcare Providers Administering Vaccine (Vaccination Providers), and Recipients and Caregivers for the Company's COVID-19 vaccine, to include information about the diagnosis and treatment of thrombosis with thrombocytopenia. The revised EUA fact sheets is available at: www.janssencovid19vaccine.com.
The CDC, FDA and American Society of Hematology have made information available about the proper recognition and management of this medical condition, and the unique treatment required for this type of blood clot. The health authorities advise that people who have received our COVID-19 vaccine and develop severe headache, chest pain, swelling in the leg, abdominal pain, tiny blood spots under the skin or excessive bruising within two weeks after vaccination should immediately contact their health care provider.
The Company continues to work with other healthcare authorities and regulators around the world to ensure this information is included in product labels for the Company's COVID-19 vaccine. On April 20, the European Medicines Agency's (EMA) Pharmacovigilance Risk Assessment Committee (PRAC) also issued a recommendation, confirming the overall benefit-risk profile of the Company's COVID-19 vaccine remains positive.