[ad_1]

​This is an excerpt from Second Opinion, a weekly roundup of eclectic and under-the-radar health and medical science news emailed to subscribers every Saturday morning. 
If you haven't subscribed yet, you can do that by clicking here.
---
Remember how Luke Skywalker famously blew up the Death Star in the first Star Wars movie?
When he manoeuvred his tiny X-wing starfighter into a narrow trench on the giant enemy space station and fired a torpedo into an exhaust port, Skywalker used an "asymmetrical" approach by exploiting a weakness to inflict damage on a much larger opponent.
And that's what an Ottawa-based law professor says Canada must do to fight back against U.S. trade tariffs.
"That little hole in the Death Star — you just shoot the missile and the whole thing blows up. And that's what you need to find," said Amir Attaran. He also outlined the strategy in a column in Maclean's this week.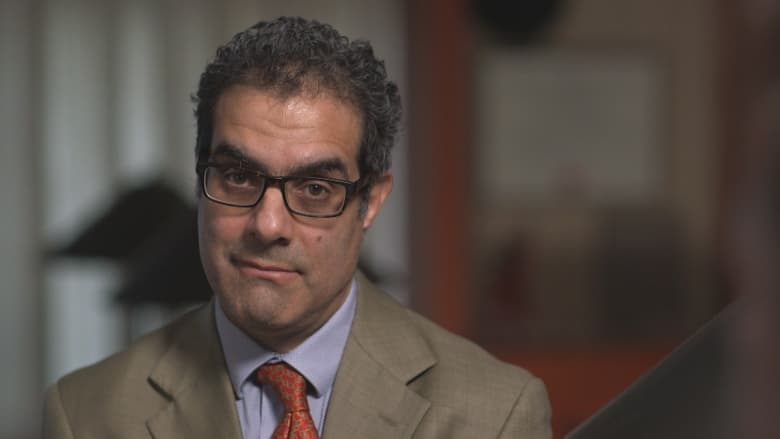 Amir Attaran believes Canada should threaten to target U.S. pharmaceutical patents right away. (CBC)
"An eye for an eye won't work when one side is small and the other is large," he said. "When you're David and the other guy is Goliath, and you go after him or her symmetrically, you are not necessarily going to produce the outcome you want. What you must do, therefore, is retaliate asymmetrically."
And so Attaran is suggesting that Canada take aim at U.S. drug patents.
The U.S. holds more pharmaceutical patents and other intellectual property licences than any other country. But that strength could become a vulnerability if Canada took action to suspend American patents on Canadian soil. Canadian companies would then be able to produce those drugs.
"You hit us on tariffs, we hit you on patents," he said.
"The basic idea, I agree with him," said McGill law professor Richard Gold, who is an expert in patent law.
"We should be considering all options. This could be very targeted and it would disproportionately hurt the United States over other countries."
The power is not so much in the action, but in the threat: To make the pharmaceutical lobby nervous enough to pressure the U.S. administration to resolve the current trade dispute with Canada.
"That industry is the single most powerful lobby in Washington," said Attaran."There is nothing that industry is more afraid of losing than control of their patents."
Because it takes time, you have to threaten it now.– Amir  Attaran , law and medicine professor
"You're trying to identify retaliatory actions that will prompt certain agents in the other country to press their government to fix the problem," said Gold. 
He argues the strategy need not be limited to pharmaceuticals, but could include intellectual property rights on everything from music to airplane parts. The mechanisms would need to be worked out, but Gold said it could include special Canadian legislation to override U.S. patents in targeted areas.
Attaran believes the tool already exists in trade law governing drug patents. He points to a historical example: Back in the days before the 1989 Canada-U.S. Free Trade Agreement, Ottawa routinely granted domestic drug companies the right to manufacture U.S. drugs — a practice that ended when the FTA and NAFTA were signed.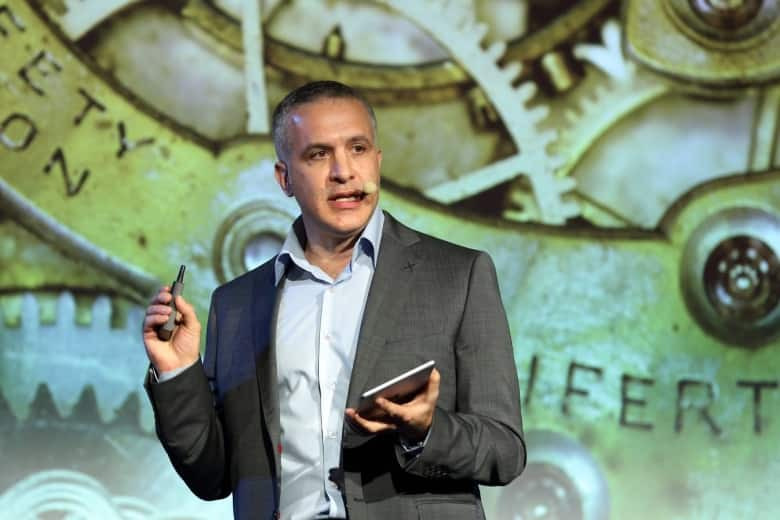 McGill law professor Richard Gold agrees with the basic idea of targeting patents in the trade dispute, but thinks the strategy should only be used if the U.S. proposes more drastic tariffs. (Owen Egan/McGill)
"If you want to go there, Washington, and start behaving in a pre-NAFTA, pre-free trade way, as by imposing tariffs, well, then we're also going to behave in a pre-free trade way, as by taking your patents," Attaran said.
There's already evidence that a threat of an intellectual property trade war might be an effective strategy.
In 2010, Brazil threatened to ignore U.S. patent and intellectual property rights in the midst of a dispute over U.S. cotton subsidies. Before Brazil took action, the U.S. backed down.
Gold said the U.S. was afraid Brazil would give other countries the same idea.
You're hoping by just threatening it, the United States will back down because they don't want every single trade dispute to default to that.– Richard Gold, McGill law professor and patent expert
"You're hoping by just threatening it, the United States will back down — because they don't want every single trade dispute to default to that," Gold said.
Attaran suggests another example: When Antigua and Barbuda threatened to suspend copyright protection on U.S. intellectual property because of U.S. interference in the tiny island's online gambling services.
"As soon as Antigua threatened U.S. intellectual property, they caved," said Attaran.
The current Canada-U.S. trade dispute ratcheted up in May after the U.S. announced tariffs on Canadian steel and aluminum.
Canada has announced a "dollar-for-dollar response" with a long list of retaliatory tariffs to come into effect July 1.
"But you're still stuck in the paradigm — a tariff for a tariff, an eye for an eye, tit for tat. It's symmetrical," said Attaran.
Because the U.S., as the bigger economy, won't suffer the same impact, Attaran says Canada should aim at our neighbour's intellectual property Achilles' heel — and as soon as possible.
Importance of timing
"Because it takes time, you have to threaten it now," Attaran said. "This will not happen overnight. And while this is happening, you've got plenty of time to negotiate with the Americans a way down from that particular cliff."
Gold, however, said Canada should hold off pressing the intellectual property button until the U.S. imposes more drastic tariffs — such as the threat by Donald Trump to target Canadian auto imports.  
"Then I think all options are on the table," Gold said. "Doing this now would just ratchet up the rhetoric, and that would be counterproductive."
So far there's no response from Ottawa to the idea of starting what would be the world's first intellectual property trade war.
"We have published our tariff list online," the foreign affairs minister's spokesperson, Adam Austen, said in an email. "As of now, those are the products under consideration and that, pending the outcome of consultations, will come into effect July 1."
Still, Gold said he would find it "shocking" if the federal government weren't considering patents among the possible retaliatory measures.
---
To read the entire Second Opinion newsletter every Saturday morning, subscribe.
[ad_2]