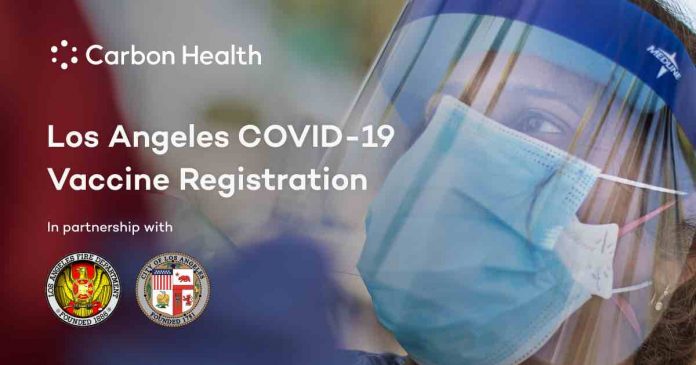 Mayor Eric Garcetti announced today that City sites are expected to administer more than 100,000 doses of the Pfizer and Moderna COVID-19 vaccines this week, all coming on the heels of California's recent step to open vaccinations to anyone 16 or older.
"With vaccine eligibility expanding and more people signing up to get their shots every day, our City remains excited and prepared to meet the new demand," said Mayor Garcetti. "Getting the vaccine is free, easy, and safe. We will keep doing our part to vaccinate Angelenos and encourage everyone 16 and older to make an appointment, so that we can end the pandemic."
This week, the City is expected to receive nearly 42,000 doses of the Moderna vaccine and 61,000 of Pfizer. The City's supply currently includes about 29,000 doses of Johnson and Johnson, however these will not be administered until federal guidance changes. Altogether, City vaccination sites will be able to administer roughly 109,000 doses to Angelenos — including approximately 50,000 first dose appointments and 59,000 second doses — across nine permanent sites and through the Mobile Outreach for Vaccine Equity (MOVE) program.
City vaccination sites at San Fernando Park, Hansen Dam, Crenshaw Christian Center, Lincoln Park, Pierce College, Los Angeles Southwest College, and Dodger Stadium will be open  Tuesday through Friday this week between 8am and 4pm, while USC University Park and Cal State LA will be open Tuesday through Saturday from 8am to 4pm.
First dose appointments are available online at Coronavirus.LACity.org/VaxAppointment.
The City continues to deliver vaccines directly to those who need it most through the MOVE program. This week, the City will deploy a total of 10 mobile clinics bringing these critical community-based vaccination services to hard-hit neighborhoods. To date, the City's MOVE program has worked with community groups and City Council offices to deliver nearly 85,000 doses in communities that have been most impacted by the pandemic. Last week, nearly 95% of vaccinations delivered through the City's MOVE programs went to people of color. This week, mobile teams will be deployed Tuesday through Saturday to residents in Glassell Park, Arleta, Sylmar, Chesterfield Square/Harvard Park, Green Meadows, Boyle Heights, North Hollywood, Wilmington, and Canoga Park.
As eligibility expands to a wider range of Angelenos, the average age of those vaccinated continues to drop; last week, the median age of people vaccinated for first doses at City sites dropped from 42 to 33. Meanwhile, our sites delivered a record of over 124,000 vaccine doses to Angelenos across all locations, and crossed the milestone of over one million doses delivered so far.
City sites will offer second dose appointments this week for Angelenos who received their first Moderna shot between March 22 and March 27 or their first Pfizer shot between March 30 and April 3. Second dose patients should have received notifications with their appointment details recently by text and/or email. Patients should note that the date stamped on the CDC vaccination cards received after their first dose is not an appointment confirmation. Instead, everyone should use the appointment details provided by Carbon Health.