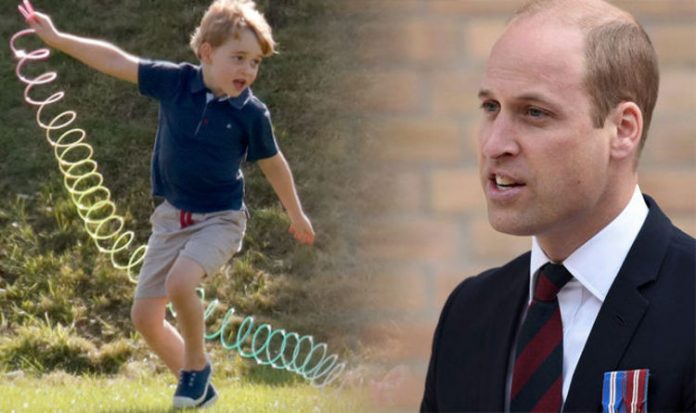 [ad_1]

The Duke of Cambridge, who celebrated his 36th birthday yesterday, provided a rare insight into his family life with Prince George as he unveiled a new state-of-the-art rehabilitation centre for the armed forces.
William, a former Royal Air Force search and rescue service, worked on the centre and even helped demolish a building, which the father-of-three revealed gave him "street cred" with his four-year-old son George.
Speaking at the official opening, William said: "I have been the Patron of the DNRC for four years and I have enjoyed every single moment of it.
"Along the way, I have demolished a building — George was at an age at the time that he loved seeing the digger in action, so it did my street cred as a father a world of good."
The Duchess of Cambridge has previously said her husband and eldest son have also developed a shared passion in film.
Speaking before she gave birth to her third child Prince Louis, Kate said: "They are just getting into films now, George is four-and-a-half. Paddington is definitely up there, and so is Coco now.
"It's great obviously because of William's interest in film, it's great to have that father-son thing."
Later this week, the Duke will embark on a tour of the Middle East, visiting Israel, Jordan and the Occupied Palestinian Territories from June 24 to June 28.
It is the first tour of the Middle East by a member of the Royal Family at the request of the Government.
William will follow in the footsteps of his wife Kate during his tour as the Duke will visit Jerash, a first century Roman city in Jordan, which the Duchess visited with her family some 34 years ago.
A loving husband, father-of-three, and the nation's future king, William has always remained committed to his life in the public eye.
Speaking about the day he finds himself on the throne, William said: "I take each step at it comes and it's good when you've got good examples to follow.
"And hopefully I can try and do her some sort of justice."
[ad_2]