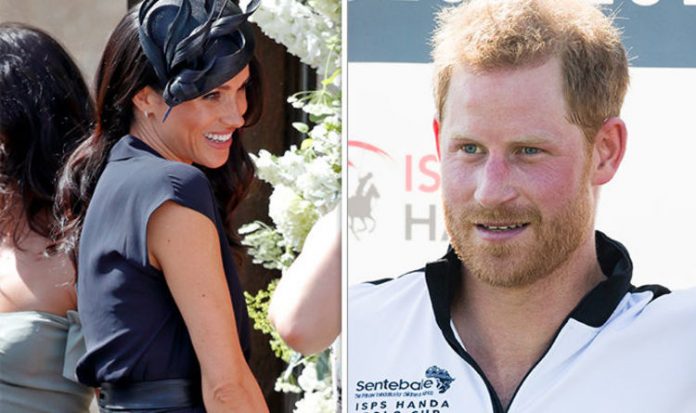 [ad_1]

The new Duke and Duchess of Sussex now have a wealth of titles to choose from, having been gifted them by the Queen on their wedding day in May.
But, as well as those official identifiers, the couple apparently have adorable nicknames for one another.
While they were engaged, Harry's nickname for Meghan seemed to slip out while on a public visit.
At an Invictus Games reception, the Prince was overheard referring to his then-finance as "Meg".
The reception was held ahead of this year's games due to be held in Sydney.
It has already been announced both Harry and Meghan will attend.
However, the Duchess is thought to have a number of affectionate terms for her husband.
The former actress' agent has previous revealed Ms Markle likes to refer to Harry as 'Haz'.
He is also thought to be known as 'Spike' amongst the Duchess and her friends.
Spike was apparently the name Prince Harry used to open a secret Facebook profile before it was shut down for posing a security risk.
Under the pseudonym Spike Wells, Harry is thought to have had the Facebook page for around four years until 2012.
Prince Harry was also called "my prince" by Meghan during their May wedding reception.
They aren't the only Royal couple thought to have nicknames for one another.
William and Kate are also thought to have thoughtful names for one another.
After having their first child, Prince George back in 2013, Prince William was reportedly overheard calling his wife "poppet" while escorting her back into the hospital after greeting the press.
William is also thought to have referred to Kate as "baby" in the past.
[ad_2]