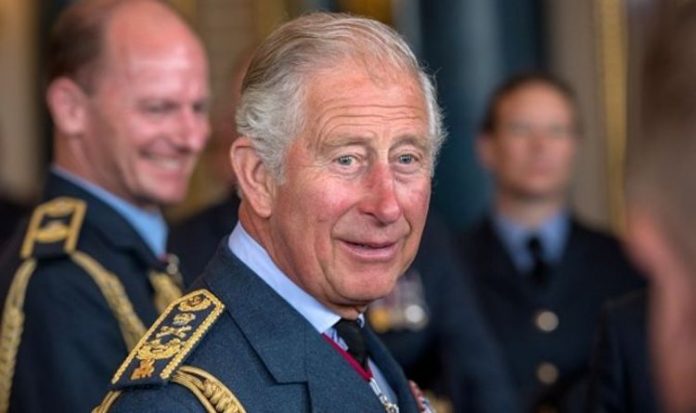 [ad_1]

Sally Osman, the Director of Royal Communications, and Steve Kingstone, the Queen's Media Secretary, ploughed through an array of royal ups and downs before the shock announcement they were leaving yesterday.
The pair worked tirelessly to tame the media storm behind the Duchess of Sussex's father Thomas Markle Snr when the American staged paparazzi snaps for huge sums of cash in a scandal that rocked the royal family days before the royal wedding.
The two also worked through happier times such as the arrival of royal tot Prince Louis in April and the retirement of Prince Philip last May.
Reports have surfaced Ms Osman and Mr Kingstone left because their two positions are being merged.
But their swift departure has also aroused further speculation the Queen could be stepping down to allow her son to take the throne.
Last week, the government performed a dress rehearsal for the Queen's death, it was revealed.
Ministers practiced the ground-breaking protocol for the very first time and even gave it the code name London Bridge.
The first day after the death of the Queen was also given a code name – D1.
This came days after the 92-year-old did not attend a service at St Paul's Cathedral, triggering concerns of a health scare.
There have also been numerous instances lately that Prince Charles is pushing for Camilla to become queen.
Charles's office deleted all reference to a statement made before the couple got married in 2005 when Charles indicated that when he became King his second wife would not use the normal title of Queen Consort out of deference to the memory of Princess Diana.
But despite a Kensington Palace spokesman insisting Camila, Duchess of Cornwall does not want to be queen, the couple's revamped website has removed any reference to the undertaking in its official biography of her and in its frequently asked questions section 13 years later.
Added to that, the Queen has passed a lot of her commonwealth duties onto Prince Harry and new bride Meghan Markle.
[ad_2]