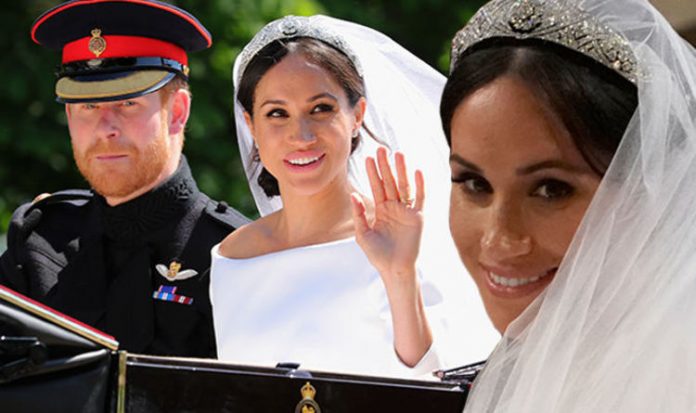 [ad_1]

Make-up artist Daniel Martin opened up about the honour and his close friendship with Meghan, who simply used a bride and groom emoji to request his assistance.
Speaking during an appearance on Good Morning America, he told how his old friend, turned royal, asked him to be part of her glam squad.
He said: "Meghan and I communicate a lot through text because I travel for work and because of the time difference between the both of us, it's hard to get on the phone.
"So she sent me a text asking what I was doing the weekend of May 19th.
"I was like, 'I may be in Cannes for the film festival but what's up' and she sent me the bride and groom emoji right back and I literally dropped my phone.
"Then she sent me the shhhh emoji back so I couldn't let anyone know.
"I was like 'OK yeah, whatever you need.'"
Mr Martin has known the former Suits actress since 2011.
While many brides are nervous on the morning of their big day, Mr Martin said the duchess seemed as calm as ever.
He said: "We had breakfast. Guy, her dog, was with us. We were playing around with him. It was a very chill morning.
"Her mum there, which was amazing."
Meghan Markle, 36, dazzled on her Royal Wedding down with an understated and natural look.
She kept her lips a natural pink, and kept the bronze and highlight minimal.
Mr Martin told the hosts: "When Harry takes the veil off, and sees her, that's the moment I think a bride wants – when she has that moment with her future husband.
"It wasn't about a trendy makeup. It wasn't about a lot of eye, or a lot of lip. It was about her, and her being confident."
[ad_2]