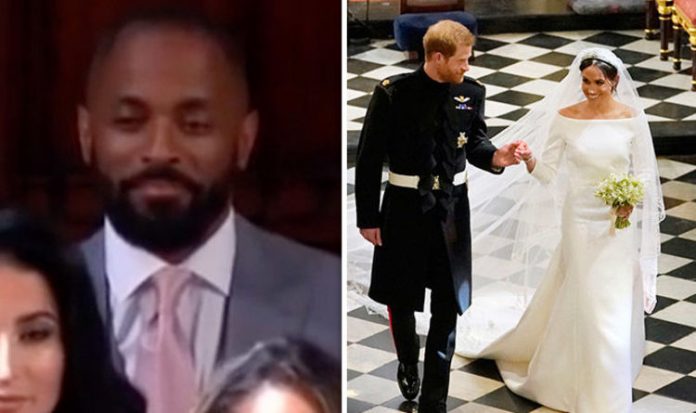 [ad_1]

Mark De-Lisser, 44, gushed over the "beautiful couple" after he was given the honour of arranging and singing for the Kingdom Choir's rendition of Ben E King's classic hit Stand by Me at the Windsor wedding in May.
Following a personal meeting with the Duke and Duchess at Kensington Palace, the choral director and arranger told Express.co.uk how they were "very clear" about what they wanted and how Meghan was keen for an arrangement she could sing along to.
Mr De-Lisser's comments came after he recently directed the newly-released charity single 'Won't Let Go' to mark the NHS' 70th birthday today.
Speaking about his part in the Royal Wedding, he said of the meeting with Meghan Markle and Harry: "They were brilliant, they were very clear on what they wanted from the arrangement, very very clear.
"So we had to sit down with them and make sure we everything right and everything they needed."
Despite being members of the Royal Family, Mr De-Lisser, from Streatham, said the couple are "just ordinary folk".
He added: "They are lovely, lovely people. Just again, they are just ordinary folk.
"Okay Prince Harry is royalty and Meghan has married into that, which is great, but at the heart of it, they are just two people in love and for me the love they have between them is just such a joy to see.
"And that's what they wanted from the arrangement, that it showed their love for each other.
"And fortunately I got it right and the choir sang it well and the whole world stood up and said 'oh wow look at this' and that was brilliant for me and brilliant for the choir."
As a former singer in the award-winning Kingdom Gospel Choir, Mr De-Lisser was asked to return and sing and arrange 'Stand By Me' by choir founder and director Karen Gibson.
He said: "It was a brilliant, brilliant day. The weather was perfect for the whole day. Harry and Meghan were great, a wonderful couple to work for.
"It was a fairytale and a bit of a dream for everyone involved. It was just such a beautiful day, and they're a beautiful couple.
"It was a joy and I would do it again again and again."
Following on from the success of Harry and Meghan's big day, Mr De-Lisser is now hoping to raise awareness of the struggles of the NHS on its 70th anniversary.
His late mother was a nurse in the NHS for 25 years.
Speaking about his involvement he was important to raise awareness of the NHS' struggles.
Me De-Lisser said: "It's really great to stand up for the general public because the service is a world class service.
"I think it is brilliant, I have benefited from it and many people in this country have.
"I wanted to show my support to all the doctors and all the other health professionals because they are doing a great job in providing care for us.
"This is a great idea to increase awareness to what is happening with the NHS at the moment in terms of cuts and spending issues.
"The song is impactful, a song which talks about our struggle but the fact that we are hopeful that we can win.
"The NHS is a great institution in this country that I think needs to remain."
[ad_2]