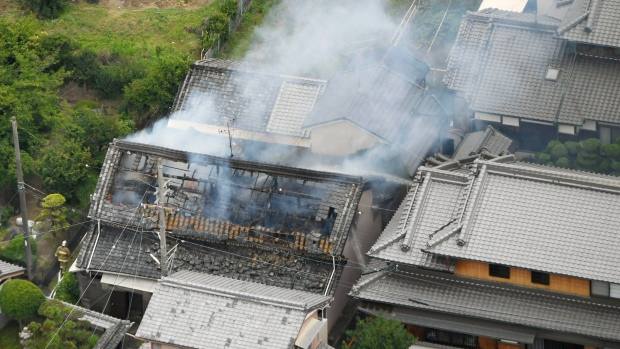 [ad_1]

Japanese disaster authorities say two people have been found without vital signs and 41 others injured by an earthquake in western Japan.
The magnitude 6.1 earthquake struck the city of Osaka and the surrounding area Monday about 8 a.m. local time.
The Fire and Disaster Management Agency said one person had no heartbeat and wasn't breathing and a second person also had no vital signs. Japanese media reported one of the likely victims is a nine-year-old girl found at a school.
Japanese authorities don't confirm death until after an examination at a hospital.
The Japan Meteorological Agency has updated the magnitude of the quake to 6.1, stronger than the initial 5.9 magnitude.
[ad_2]