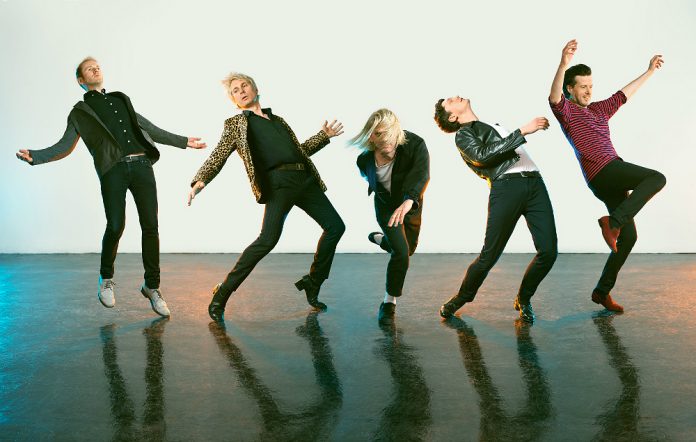 [ad_1]

Franz Ferdinand have returned with news of their long awaited new album and a UK tour. Hear the title track 'Always Ascending', and check out tour dates along with our interview with frontman Alex Kapranos below.
After teasing fans with a snippet of new music earlier this week, now the Mercury-winning indie veterans have unveiled the lead single and announced that new album 'Always Ascending' will be released on February 9 2018.
Drawing on the band's more synth-based electronic sounds, the track is a propulsive and experimental turn for Franz, and an ambitious departure from their more guitar-driven roots.
"In terms of the sound, the song is quite representative of the whole record," Kapranos told NME. "This one sounds quite different from our previous records – it's a bit wider and less of a 'straight up guitar' album. It's just a taster. There are many more surprises to come."
Fans have been eagerly awaiting news of a new album since guitarist Nick McCarthy left the band after 14 years back in July 2016. Franz then confirmed that he wouldn't be taking part in either the recording or touring of their fifth album album – the follow-up to 2013's acclaimed 'Right Thoughts, Right Words, Right Action'.
The tracklisting for 'Always Ascending' is:
Always Ascending
Lazy Boy
Paper Cages
Finally
The Academy Award
Lois Lane
Huck And Jim
Glimpse Of Love
Feel The Love Go
Slow Don't Kill Me Slow
You've said that the album is both 'futuristic and naturalistic'. How did you go about finding that balance?
"We wanted to take the sounds that are available to us now and make the sound that you haven't heard before – the sound of the future. When you're recording in 2017 you need to be looking ahead to the next thing. What haven't people even heard in 2018? In terms of 'naturalistic', it's not…
[ad_2]

Read-Full-Article